Bill Clinton Named Father Of The Year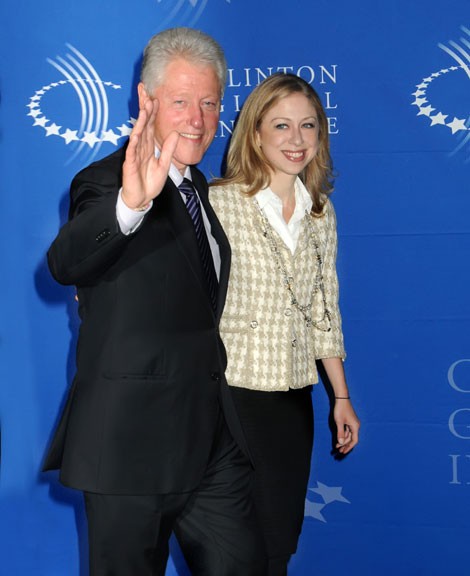 On Tuesday, Chelsea Clinton presented Bill Clinton with the Father of the Year award at a charity gala in New York. The National Father's Day Committee bestowed the award on the former U.S. President.
Chelsea, a surprise guest at the event, told the crowd: "Every day he's my dad, and I don't need an award to tell me he's the best that I ever could have hoped for. But I'm grateful he's getting the recognition that I, of course, his unapologetically biased daughter, think he's always deserved."
The politician also recalled the "sole argument" he had with Chelsea when she was a teenager living at the White House. He explained, "I looked at her and said, 'As long as you're in this house, being president is my second most important job.'"
The committee honored another former President, Ronald Reagan, in 1957 and Clinton's one-time political partner Al Gore in 1984.