Bikini Watch: British Babe Kelly Brook Bathing In Ischia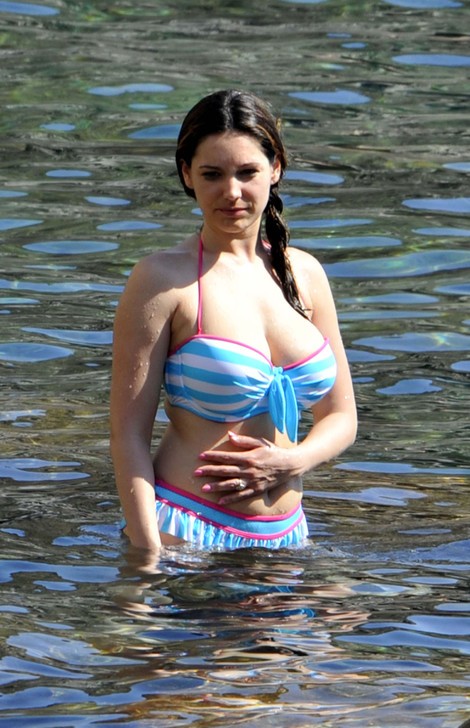 Kelly Brook has been wearing out photographers' lenses this week by traipsing around in various bikinis in Italy.
We spotted the model with her boyfriend Thom Evans bathing on Ischia Island. She wore a girly blue and white striped swimsuit with pink spagetti straps.
Today she posted an image of the thermal baths in Ischia where she appears to be spending part of her vacation. Ischia, an island in the Bay of Naples, is known for its thermal pools with healing waters and its health spas.
The area where Kelly is getting some R&R also includes beaches, geysers, gardens, ancient ruins, and a castle, and is less touristy than nearby Capri.
See more photos of Kelly's bikini body...