Bikini-Ready Bella Thorne Praises 'Blended' Co-Star Drew Barrymore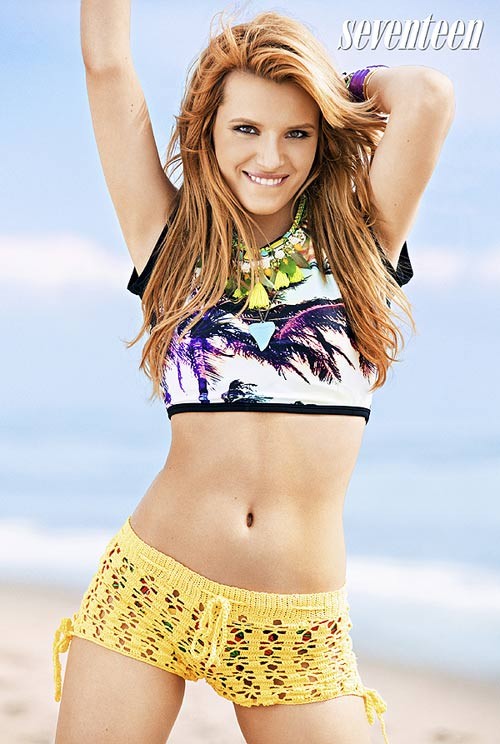 Bella Thorne may be out of a regular job now that the Disney Channel's Shake It Up is coming to an end, but she's got big things on the horizon.

The 16-year-old actress has two big feature films on the way, along with her first album. First up is her first major movie role opposite Drew Barrymore and Adam Sandler in Blended, which hits theaters later this month.

The actress covers the June/July issue of Seventeen magazine (which hits newsstands May 20), and she discussed working with Barrymore.

"Drew is so positive and beautiful on the inside and out. On the set of 'Blended,' she always had a smile and looked at the positive side of things. I learned from that, and I think other girls should too."

Thorne also discusses "Shake It Up" co-star Zendaya, saying, "The truth is we are so different, there is no competition.

"And when people tried to compare us or turn us against each other, we'd just talk about it, and then everything was cool. We love each other."

Bella has yet to sever her ties to Disney, like other teen stars brought up by the studio, and she'll play opposite Steve Carell and Jennifer Garner in October's Alexander and the Terrible Horrible No Good Very Bad Day, which is based on Judith Viorst's 1987 children's book of the same name and produced by Disney.

Check out more photos of Bella Thorne and read her full interview, including what she had to say about boyfriend Tristan Klier, in the June/July Seventeen and at Seventeen.com.