Bikini Clad Kate Upton Shows Off Her Nice Pair Of... Headphones In A Sexy New Skullcandy Campaign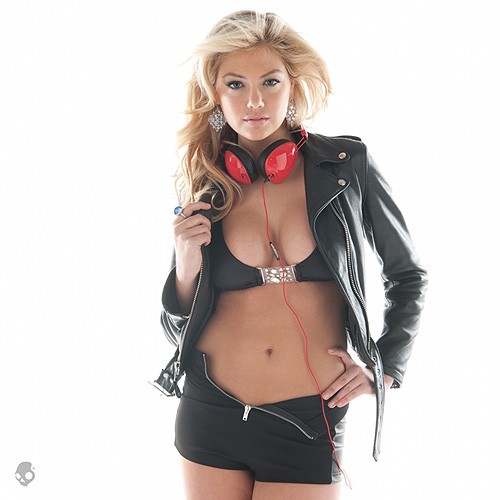 It's no surprise that gorgeous supermodel Kate Upton has been finding plenty of work these days. The 2012 Sports Illustrated Swimsuit Issue cover girl has had an abundance of it since she became a household name back in February; and her latest campaign has her heading up Skullcandy's new "Supermodel Crew".

Chanel Iman, Chrissy Teigen and Jessica Stam join Kate in the Crew, promoting the audio company's latest designs. Each model has their own range of custom designed 'phones and during September the brand will promot them during its upcoming "Model Mondays".

"Get ready for an all-access pass to exclusive content, videos, posts and more from our Supermodel Crew," the official announcement reads. "It all starts with Model Mondays over four weeks in Sep/Oct. Look for a complete take-over on our social channels and Website that focuses on a member of the team every Monday. We can only promise it'll be colorful and stylish."

Nate Morely, Skullcandy's VP of Marketing, said in a press release, "We are very excited to reveal our full Supermodel lineup. We have collaborated with some of the world's greatest athletes and artists, and today we're happy to officially add Kate, Chrissy, Jessica and Chanel to our roster of ambassadors."

Check out the four new designs here!