Bikini Babes: Serena Williams & Karrueche Tran Show Off Their Summer Figures In Miami Beach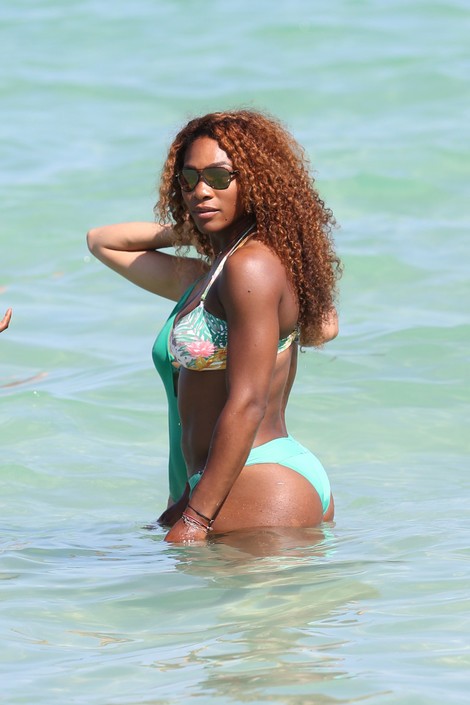 Miami Beach was hopping over the weekend as tennis star Serena Williams and Chris Brown's on/again, off/again girlfriend Karrueche Tran soaked up the rays in the Florida sun.
We spotted Serena showing off her famous curves in a pale green floral print bikini. She spent time chatting with friends and enjoying the cool ocean water.
Williams, who put her muscly arms and abs on display, beat Maria Sharapova at the French Open earlier this month. It was her second title from the event.
Karrueche showed off her tiny figure in a black fringe bikini. She was also hanging with some pals and eating some snacks prior to her hosting gig at Cameo nightclub on Saturday night.
Last year, singer Chris Brown split with Karrueche and rekindled his romance with Rihanna. Then the couple split up, and Brown has reportedly been hooking up with Karrueche again.
Check out more photos of Serena and Karrueche at the beach...