Bikini Babe Of The Day: Helena Christensen In Italy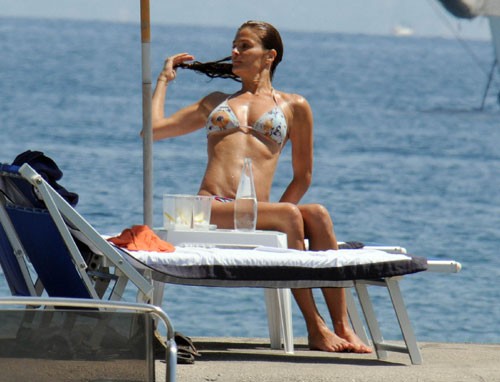 We spotted supermodel Helena Christensen in a patterned bikini as she vacationed in Ischia, Italy, this week.
The 43-year-old was holidaying with her son Mingus on the island, while the star-studded Global Festival is running in the town.
Fun facts about Helena:
-She was born on Christmas Day, 1968, in Copenhagen, Denmark.
-Her mother is Peruvian.
-She has been romantically linked to late singer Michael Hutchence, Leonardo DiCaprio and Billy Corgan.