Bikers For Justin Bieber In AMA Ad - Watch It!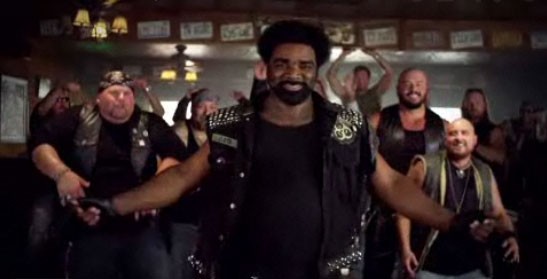 We can imagine bikers fighting over jukebox music in a bar, but we assume the choices usually don't include Katy Perry nor Ke$ha. So when these two burly bikers can't agree on a song, one big guy comes in and does the reasonable thing: puts on Justin Bieber!
It's all an ad for the upcoming American Music Awards on ABC, but anything that has biker dudes dancing to Justin Bieber's "Baby" is better than most plugs these days! Major props to the bikers dancing in the videos - they certainly have most of the moves down,
Justin Bieber is nominated for Artist of the Year against Katy Perry and Ke$ha, but also faces Lady Gaga and Eminem in the category. Eminem and Lady Antebellum lead the nominations race this year with five, while Bieber has four.