Biggie Smalls' Ghost And Children To Star In TV Show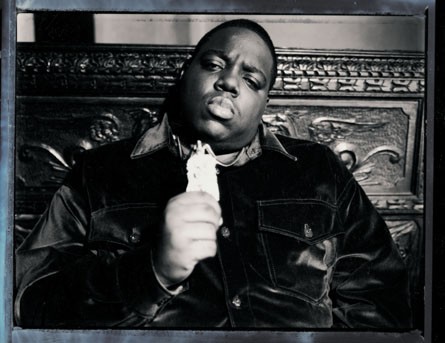 The Notorious B.I.G. will star in a new cartoon series "The House of Wallace" alongside his two children.
Christopher Wallace, also known as Biggie Smalls, died 16 years ago in a drive-by shooting. Now, his son and daughter ( T'yanna Wallace, 19, and C.J. Wallace, 16) are developing the series with Ossian Media.
The general plot of The House of Wallace will follow his children, who will voice themselves in the show, trying to keep his Brooklyn studio open for up and coming talent. Biggie's ghost will appear from time to time to offer advice and guidance.
His children released a statement in regards to the project: "It's been 16 years since our Dad was murdered and we miss him dearly... It is such an honor for us to be able to carry on his legacy, not only through his music but also by channeling him through our own creativity. This project, House Of Wallace, is a great opportunity for us to bridge the gap between our parents who loved his music and the kids and young adults our ages, that were not around to really appreciate it."
Currently, there is no deal with a network to sir the show, and the voice actor for Biggie has not yet been announced.