Biggest Oscar Surprises Of The Last 10 Years... What's Next?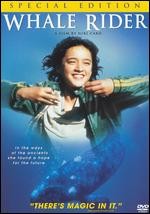 Every year, the Oscar nominations seem all sewn up.  There are so many predictors – winners of critics' awards, Golden Globe nominees and winners, BAFTA nominees and the SAG nominees.  Yet somehow, almost every year, a nominee slips in out of nowhere, and pundits shake their heads asking, "Where did that come from?"
This year's Oscar nominees will be announced next week, Jan. 25.  We won't speculate yet, but there are bound to be some surprise nominees, even to the pundits.
Let's take a look back at the last 10 years and look at what was particularly surprising among the major Oscar nominees.  Are there any patterns?  Are any of these people or movies particularly well-liked?  How did they defy the odds?
2000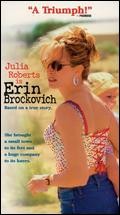 The biggest shocker this year was that director Steven Soderbergh was nominated twice for Best Director for both 'Erin Brockovich' and 'Traffic' (he would go on to win for 'Traffic').  This was the first time one person was nominated for Best Director in the same year since 1938, when Michael Curtiz was heralded for both 'Angels With Dirty Faces' and 'Four Daughters.'  Ironically, these are still Soderbergh's only Best Director nominations.
2001
Ethan Hawke rode Denzel Washington's coattails to a surprise Best Supporting Actor nomination for 'Training Day.'  Washington would win Best Actor, becoming only the second African-American to claim that prize after Sidney Poitier.  The same year, Halle Berry claimed Best Actress for 'Monster's Ball,' making her the first African-American woman to win Best Actress. Also that year, Sean Penn was a bit of a surprise in the Best Actor category for 'I Am Sam.'

2002
This was a fairly predictable year, but Salma Hayek of 'Frida' managed to beat out Meryl Streep's praised performance in 'The Hours' for Best Actress.  Streep took solace, though, in nabbing a Best Supporting Actress nomination for 'Adaptation.'
2003
Some predicted it, but it was still surreal to hear Johnny Depp's name read off as a Best Actor nominee for 'Pirates of the Caribbean: Curse of the Black Pearl.'  The same year, Keisha Castle-Hughes surprised everybody by pulling off a Best Actress nomination for 'Whale Rider' at age 13 – the youngest Best Actress nominee ever - when she was expected as a Best Supporting Actress nominee.  But Academy members decide where to place people.  In addition, both Samantha Morton as Best Actress and Djimon Hounsou as Best Supporting Actor were honored for the little-seen 'In America.'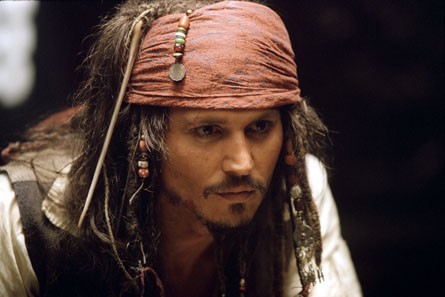 2004
The biggest omission of the year was Paul Giamatti being dissed for his widely praised performance in 'Sideways' – which netted nominations for both Thomas Haden Church and Virginia Madsen.  Who bumped him out of the Best Actor race?  Most likely Clint Eastwood for 'Million Dollar Baby.'  Eastwood was seen as a likely nominee for Best Director of the same film (he went on to win) but an acting nomination was considered a long shot.  Giamatti was rewarded the following year with a Best Supporting Actor nomination for 'Cinderella Man.'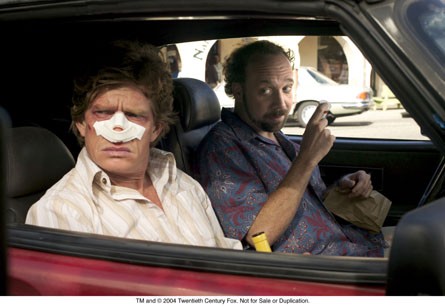 2005
Steven Spielberg's 'Munich' did surprisingly well this year, as did 'Hustle & Flow,' which not only nabbed little-known Terrence Howard a Best Actor nomination, but it ended up winning Best Song.  William Hurt also turned heads by being nominated for a ten-minute performance at the end of 'A History of Violence,' one of the shortest nominated performances in Oscar history.
2006
Clint Eastwood surprised again by nabbing 'Letters From Iwo Jima' both Best Picture and Best Director slots, even though the year's buzz surrounded its companion movie, 'Flags of Our Fathers.'  Ryan Gosling of 'Half Nelson' also came out of left field with a Best Actor nomination, while Mark Wahlberg of 'The Departed' nabbed a Best Supporting Actor nomination for a fairly small role – besting co-star Jack Nicholson, who had a much showier part.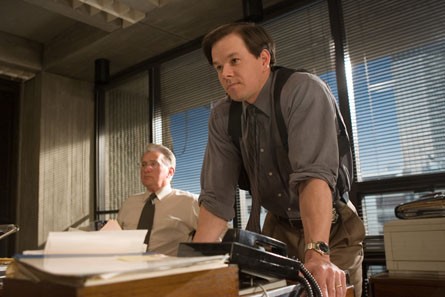 2007
'In the Valley of Elah' peaked early with Oscar buzz, then died quickly.  Tommy Lee Jones' Best Actor nomination for that film was a surprising show of praise from the Academy.  Laura Linney also defied the odds by being nominated for Best Actress for the little-seen 'The Savages,' also starring Philip Seymour Hoffman, who got snubbed.
2008
While 'The Reader' got good reviews, no one expected it to pick up several Oscar nominations, including for Best Picture and Best Director Stephen Daldry.  Kate Winslet also made headlines by grabbing a nomination for Best Actress – she had been promoted as Best Supporting Actress for 'The Reader' with hopes of scoring a Best Actress nomination for 'Revolutionary Road.'  She went on to win Best Actress anyway.  The same year, Richard Jenkins, a well-known character actor, rose above the ranks to get a Best Actor nomination for 'The Visitor,' while Michael Shannon, widely praised as the mentally unstable neighbor in 'Revolutionary Road,' scored that film's sole major nomination.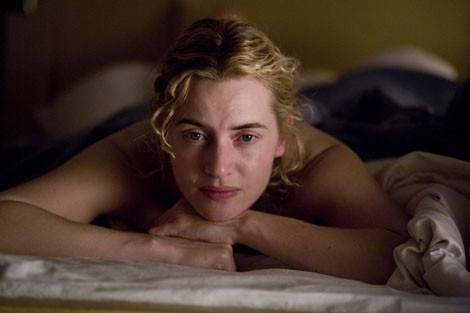 2009
In retrospect, 'The Hurt Locker''s success with the Academy all but guaranteed a Best Actor nomination for Jeremy Renner, but at the time he was hardly a shoo-in.  But easily the biggest "out of nowhere" nomination of the year was courtesy of Maggie Gyllenhaal, nominated as Best Supporting Actress for 'Crazy Heart.'  She had shown up on no major awards lists, and beat out stars such as Julianne Moore for 'A Single Man.'
As for 2010, what do you think?  Who will be the surprise nominees?  We'll find out next week.