'Biggest Loser' Rachel Frederickson Loses Huge Amount Of Weight, Worries Fans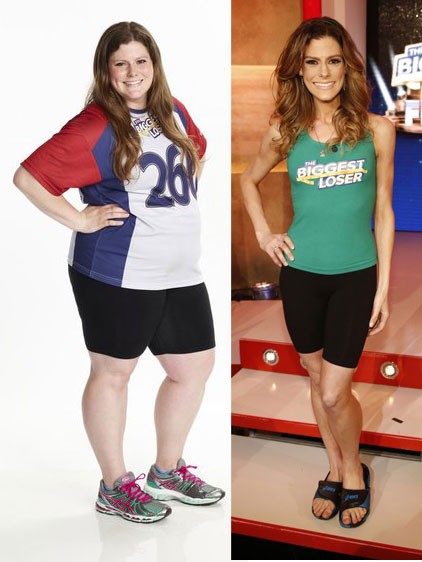 Rachel Frederickson was crowned "The Biggest Loser" of the show's fifteenth season during a live finale on Tuesday night after she lost a whopping 155 pounds during the show.
Fredirickson, 24, a voice over artist from Los Angeles, entered the competition weighing 260 pounds and completed it at 105, giving her a 59.62 percent weight loss - the highest ever in the show's history.
Prior to the final weight in, she told the audience: "I finally came out of hiding and shared my story and then it's that moment where I had to say, 'I'm going to embrace being me and being different and just choosing to own my path and to move forward in this life and know that I can take control and do anything that I want.' It's just been amazing. It's okay to ask for help. It's okay to follow your own path."
Some viewers were shocked by Frederickson's transformation and criticized the massive amount of weight she lost via social media websites, calling her 105-pound figure unhealthy, creepy, sickly and uncomfortable.
Frederickson told "Today" following her win: "I'm at the maintenance point now, so I need to find some balance and make sure I work out and I eat healthy and make good choices 90 percent of the time. I'm not sure [I'll maintain this weight], but I plan to try new exercises and just continue on this path and see where that takes me."
Meanwhile, coming in second place was construction company manager David Brown, 43, from Edmond, Ok. He started out weighing 409 pounds, dropped 222 pounds, and currently weighs 187 pounds. He lost 54.28 percent of his weight.
Rounding out the top three was attorney Bobby Saleem, 28, from Chicago, Ill. He originally weighed 358 pounds , lost 188 pounds, and ended up at 170 pounds. He had a 52.51 percent weight-loss.
Check out more photos of Rachel, and see her amazing transformation...