Big Time Rush On Nicki Minaj Collaboration: 'Bieber Can Have Her' (Video)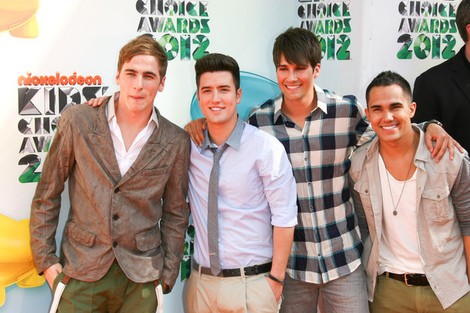 After combining forces with rap legend Snoop Dogg back in 2011 to create their hit single 'Boyfriend', pop heartthrobs Big Time Rush are back in the studio working on a new hip-hop collaboration. Carlos Peña tells us exclusively the band's written a hook inside one of their new singles to be recorded by a girl rapper. We asked the boys if Nicki Minaj was a potential candidate and they quickly responded, stating, "No - Bieber can have her." After the Biebs coincidentally titled his 2012 hit single 'Boyfriend', its no surprise BTR's trying to stay away from a Minaj collab. Although the boys didn't reveal who will be featured on the track, they did say UK sensation Jessie J was a front runner. 
Watch our full interview below to find out more!
Which hip-hop artist do you think should collaborate with Big Time Rush? Leave us a comment below and let us know!