Big Time Rush Beat One Direction In Boy Band Poll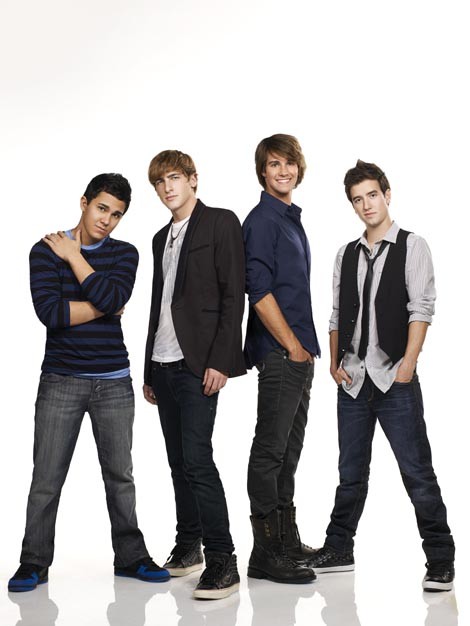 Big Time Rush have topped a new magazine poll to find the best boy band in the world.

The act, which fronts its own Nickelodeon TV show, picked up the bulk of the 800,000 votes cast in Parade's first boy band survey, edging out Britain's One Direction for the title - and the cover of the latest issue of the publication.

Singer Kendall Schmidt believes the secret to the band's success is in the way he and his pals treat their fans.

He explains, "How many artists have you seen just walk away and act like it's not important?"

Bandmate James Maslow adds, "(Other acts) act like they're better (than fans), and nobody's better than somebody else. By all means, we're not perfect, but I think the least we can do for our fans is be nice."