'Big Brother' Star Aaryn Gries Asks For Forgiveness Over Racist Comments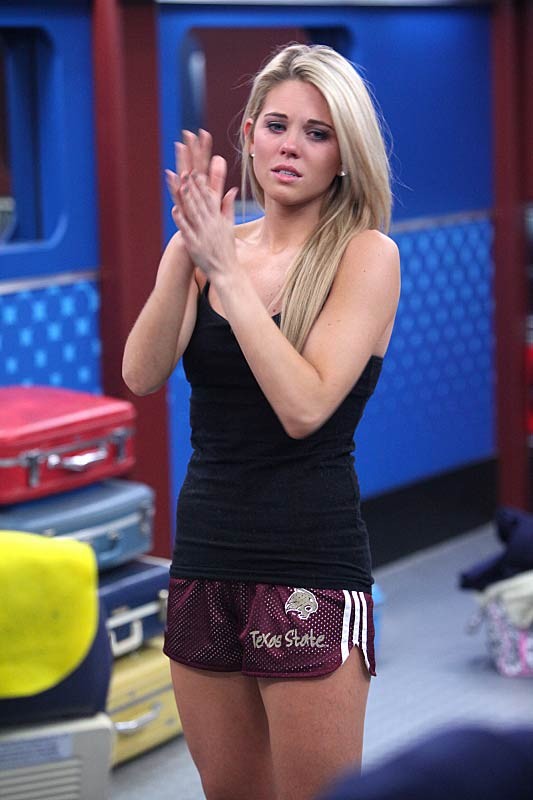 Big Brother houseguest Aaryn Gries, who came under fire in early July after making ethnic and racist comments during the show's 24/7 live internet feed, is trying to come to terms with her mistakes, and is hoping people will forgive her for her mistakes.

Gries first made headlines after she was heard telling an Asian contestant to "go make some rice" along with mocking and stereotyping Asians as owning nail salons, but her off-color words went further than that. She also told a fellow housemate to watch what she says in the dark because contestant Candice Stewart, an African-American, may be there listening and she "might not get to see the b**ch."

The 23-year-old San Marcos, Texas, college student tells the Los Angeles Times, "I'm trying to show that I'm remorseful, and I hope that comes across because I really do feel very bad," she said. "If I don't move forward, I will be stuck in this, and it will eat me alive. I can't treat this experience as a negative. I have to take it as a positive because it's made me a better person."

Due to the nature of the show, which keeps ousted houseguests cut off from the world until the show's finale, Aaryn had no clue that her comments were so hurtful, and she also didn't know that her comments cost her job at modeling agency Zephyr Talent.

According to the Times, Aaryn spent the whole night after Wednesday's "Big Brother 15" live finale searching the internet for stories and videos to see just how bad her comments were. Aaryn also blamed her comments on the stress of being on the show, where contestants live together in isolation from the rest of the world for three months; but she does hold herself accountable for her mistakes and has one thing she'd tell her detractors.

"I would ask them if they've ever made a mistake, if they've ever needed forgiveness, and would they want that forgiveness from the world if they were in a similar situation?" She said.

"We all make mistakes, and we all need forgiveness."

Aaryn told Entertainment Tonight on Thursday that despite losing her job, she hasn't "actively" worked for Zephyr for some time and she has six offers for interview with other agencies.

"So, I'm OK," she says.