'Big Brother' 2014 Episode 6 Recap: Power Trip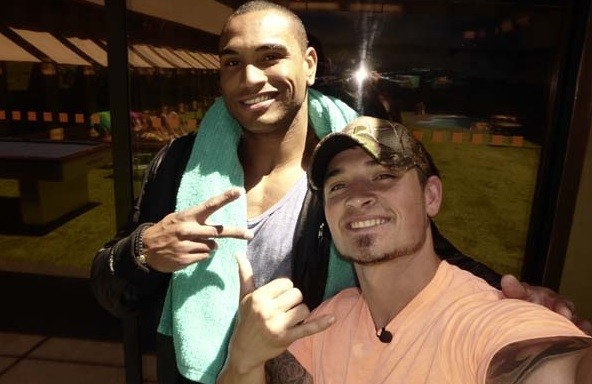 Thursday's episode brought the first live eviction of Big Brother 2014. As the player who played the worst game that week, Joey Van Pelt, and her alter-ego Alex, took the long walk of shame. Later that night, two new Big Brother 16 houseguests became heads of household. Amber Borzotra and Devin Shepherd received this curse honor. This was fortunate for them, but unfortunate for the majority of the house because Devin was the target for the week. Now with him as the most powerful houseguest, things look grim for some of the Big Brother 2014 houseguests.
Truth? Not in Big Brother!
Devin feels guilty for targeting Donny Thompson on week 1 of Big Brother. Therefore, he calls a house meeting. He tells everyone that it was him who singled out Donny for eviction.
As usual, the Bomb Squad alliance members don't approve of his actions. Brittany Martinez realizes that Devin might be the reason for her nomination. This makes Frankie Grande and Caleb Reynolds look like liars. When Caleb approaches Devin about this error, he seems bewildered. He then blames Brittany for taking his intentions with the house meeting and Donny wrong.
A Deal with Devin
Amber worries that by not nominating one of the Bomb Squad members, she jeopardizes her game. Ultimately, she agrees to nominate Hayden Voss and Nicole Franzel. Devin finally gets to take a shot at Brittany by nominating her for eviction. He nominates her and Paola Shea. Next Devin takes Hayden and Nicole aside, and then tells them that they aren't the targets. In fact, he wants them to win. Therefore, this ensures his plan to eliminate Brittany from the Big Brother 16 game.
Devin takes his plans to get rid of Brittany to another level by secretly approaching Paola. He makes a deal with her to throw the Battle of the Block competition. She seems hesitant but open to the option.
Odd Couples
In the Diary Room, Hayden admits he has a crush on Nicole. Later Nicole gets Christine Brecht and him alone to form a secret three person alliance.
Zach Rance and Frankie have blown up the internet with their relationship. Zach claims he's heterosexual but has a very affectionate-almost romantic-relationship with Frankie. The internet calls them Zankie.
Battle of the Block
We Did What?: For the Battle of the Block competition, houseguests were asked questions about groups of altered pictures. If they answered incorrectly, they had to take a penalty. However, if they answered correctly, they got to give their opponent one. The first team to four points wins.
Paola kept her word to Devin and threw the competition. The game was close, but Nicole and Hayden won. Therefore, Amber was dethroned, and Brittany and Paola are the remaining nominees.