'Big Brother' 2014 Episode 30 Recap: A Slippery Slope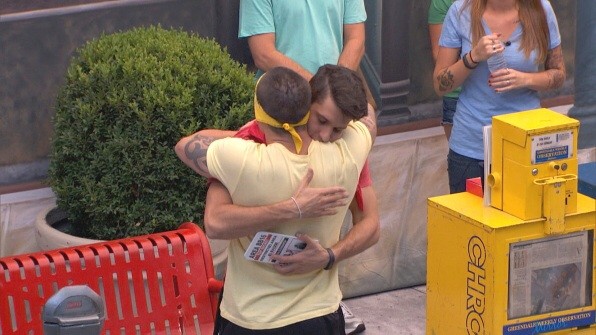 Since week 1, the Big Brother 16 game has been dominated by the Bomb Squad alliance. Now five members of it are so close to the finals. But could their loyalties finally waver on Big Brother 2014?
Paranoia Hits Frankie
The Big Brother 16 houseguests continue to fight for this week's Head of Household title. With Donny Thompson now evicted, only two players stand in the way of the Bomb Squad making it to the final 5: Nicole Franzel and Victoria Rafaeli.
Nicole knows she's public enemy number one. Frankie Grande's growing paranoia makes him ensure of his safety. Derrick Levasseur is skating to the finals. So he's the only player completely safe at the moment. Caleb Reynolds wants a confidence boost and to control his own destiny. Christine Brecht may be part of the Bomb Squad, but she's always been disposable to her alliance. Almost everyone feels that they really need to win this HoH.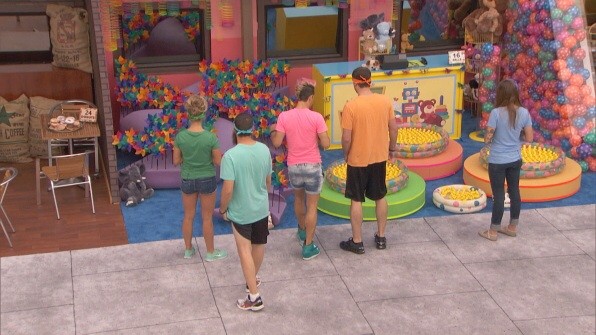 Caleb and Christine both are close to filling up their snowmen bowls. Caleb manages to edge out Christine a little and become the new Head of Household. Frankie immediately starts to worry about Christine and Nicole working together, because Nicole helped Christine out during the HOH competition. He tells several of his alliance members his theory. Then he confronts Christine about it. Later, Christine vents to Cody Calafiore about how annoying Frankie's behavior has become lately. Cody warns her to not express this too much, because Frankie might use it against her.
Working the Room
During the HoH competition, Derrick decides to aim for the $5,000 and 5,000 hollas prize. This results in him winning the money, but suffering through 5,000 hollas. He manages to divert the attention from his prize win by volunteering to be a Have-Not for the week.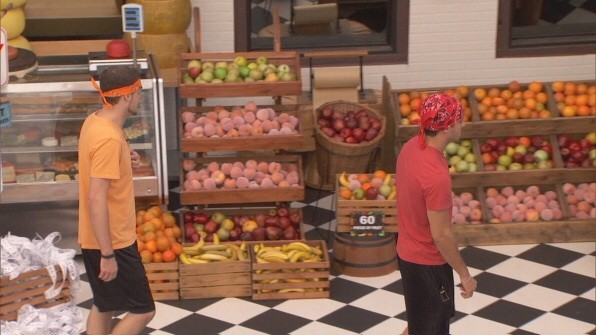 Prior to the Have-Not naming ceremony, Frankie suggests that Caleb make Nicole a Have-Not to weaken her this week. Caleb gives the houseguests a chance to volunteer to be a Have-Not, like Derrick did, but no one does it. So he picks Nicole to join Derrick as a Have-Not. This immediately causes her to breakdown. To secure her juror vote, Derrick comforts Nicole.
Meanwhile, Derrick also works on nurturing his relationship with Victoria by listening to her complain about not liking Christine and her fake laughter.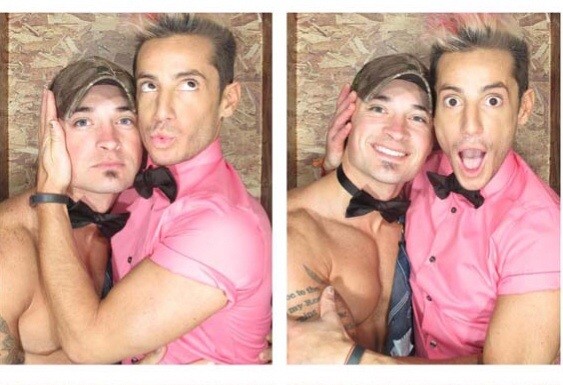 Team America failed their mission for the week, and instead of owning up to his part in it's failure, Frankie blames Donny. He even calls him "dead weight" and says that Team America will be better off without him. Derrick makes sure the audience knows that he doesn't agree with Frankie's statements.
An Almost Change of Heart
Caleb starts to worry about putting up Christine next to Nicole for eviction. He worries that Christine might target him for placing her on the block. Then Cody and him discuss the idea of trying to get out Frankie instead of Nicole. Cody even tells Caleb that Frankie threw him under the bus and lied about Caleb trying to save Donny. This makes Caleb not trust Frankie anymore, but he's still not sure who should be his target this week.
Caleb decides to play it safe by nominating Christine and Nicole for eviction.