'Big Brother' 2014 Episode 27 Recap: Donny Versus Derrick
Last week on Big Brother 2014, Donny Thompson was the house's main target. But their plans failed when Christine Brecht tried to throw the Battle of the Block Competition. As a result, Zach Rance left with Froot Loops on the floor. Then Nicole Franzel won the juror contest and got a second shot at the Big Brother 16 title and money.  Now the Big Brother 2014 Bomb Squad has one goal: Destroy Donny and Nicole's game.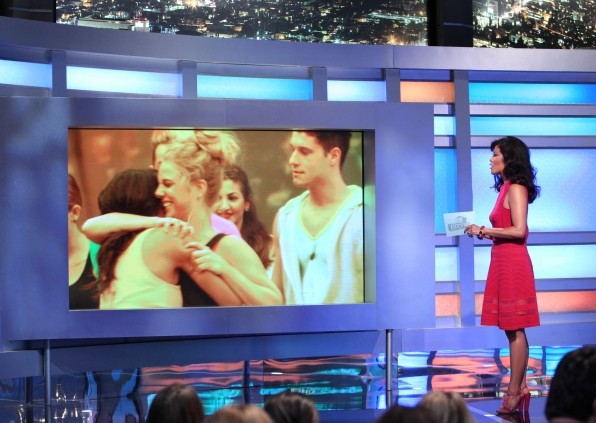 A Threat Resurfaces
Everyone puts on their best false faces to celebrate Nicole's return. In reality, all the Big Brother 16 remaining players, except Donny, want her evicted again as soon as possible. Puppet Master Derrick Levasseur really starts to worry about Nicole's second game life. He even suggests that none of his alliance members communicate with her about the game.
Meanwhile, Donny and Nicole start to reestablish their bond. They discuss what happened this week, like Christine's attempt to throw the Battle of the Block. Caleb Reynolds and Victoria Rafaeli spy on Donny and Nicole's conversation in the kitchen. Then they report it to the rest of the Big Brother 2014 players
Donny Takes Another Hit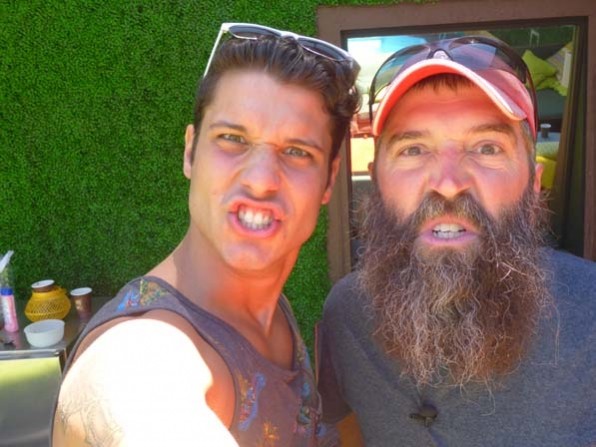 Punching for Days: For this week's Head of Household competition, players must answer what day an event happened by punching a cardboard cut-out opponent. All of the questions are about events that happened in the first 50 days. Contestants must hit the glove to move the number up by five, and hit the gut to increase their number by one. The last player to answer correctly after every round is eliminated. There are six rounds.
1st Round: Nicole eliminated
2nd Round: Victoria eliminated
3rd Round: Christine eliminated
4th Round: Caleb eliminated
5th Round: Derrick eliminated
6th Round: Donny eliminated
Cody Calafiore becomes the new Head of Household. His alliance members erupt into a celebration, but Donny and Nicole feel like this is a big defeat for their side of the house.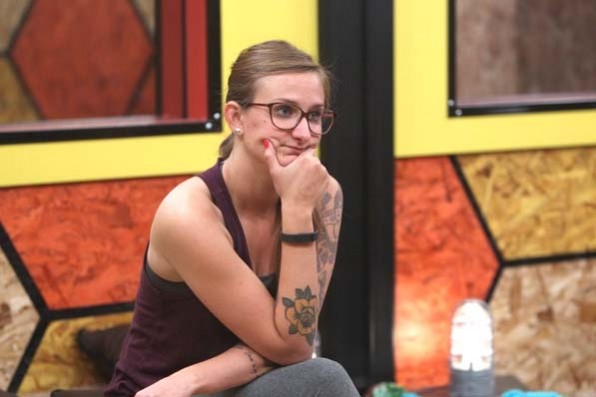 Derrick and Cody discuss their long term game plans. They still want Donny out this week, but they talk about who should go next. They toss around the idea of getting out Frankie Grande or Christine. Derrick really pushes for Christine to be next on the list for elimination.
Later, Donny and Nicole each approach Cody privately to try to save themselves from nominations. They say that he must think about his long term game plan. Donny says that he believes that Cody is the first member of the Bomb Squad alliance that will be eliminated once they reach the final five. Cody says in the Diary Room that he considers their points, but seems unreceptive to their information and pleas.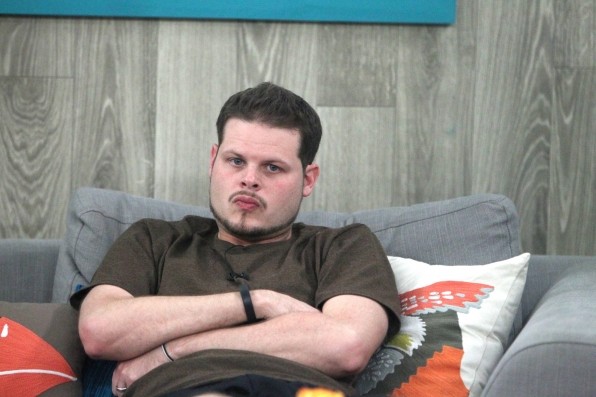 Before nominations, Donny and Derrick have a talk about Team America. Derrick tries to play the victim. He claims Donny hurt his feelings by telling the Bomb Squad alliance members to evict him. Derrick offers to try to save Donny but he needs them to agree to look out for one another. Donny isn't really buying Derrick's offers.
Nominations: Cody decides to play it safe by nominating Donny and Nicole for eviction. However, he states that if one of them wins the Veto, he'll consider getting out Frankie or Christine this week.