'Big Brother' 2014 Episode 26 Recap: Zach Says Goodbye, Nicole Says Hello
The revolving door of Big Brother 2014 players happened on Thursday's live eviction episode. Since the first double eviction, host Julie Chen teased viewers with the promise of a returning houseguest. On last Thursday's episode of Big Brother 16, Julie announced that this would be the week for a juror competition. Thursday's episode led to one epic farewell and one possibly explosive return on Big Brother 2014.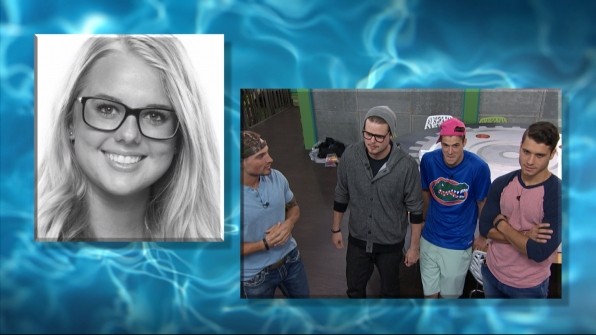 Zach's Last Shot
Donny Thompson promises Zach Rance that his has his vote to stay. This sparks a fire in Zach to try to campaign for three votes to stay this week. Zach makes two attempts to sway Frankie Grande into keeping him in the Big Brother 2014 house. Frankie isn't very responsive to either attempt.
Later Donny tries to get Christine Brecht to keep Zach by mentioning how Derrick Levasseur, Cody Calafiore, Caleb Reynolds, and Frankie won't take her to the end with them. Donny hints that now might be the perfect time to make a move against the other side by keeping Zach. Christine considers Donny's proposal.
The Neighborhood Watch and Pink Hat Gate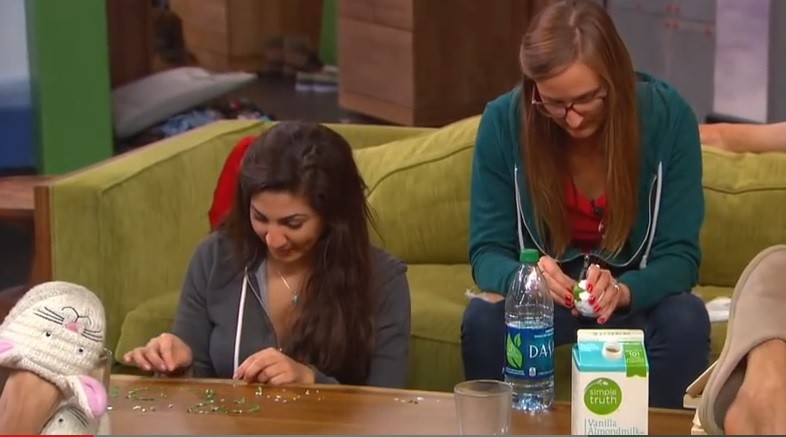 The Team America challenge for this week was to steal an item of clothing from each houseguest and hide them. Then Team America had to convince the Big Brother houseguest to do a 24-hour neighborhood watch. On the episode, the houseguests successfully followed Team America's plan. Therefore, Team America banked another $5,000 each.
All season on Big Brother, Victoria Rafaeli and Zach have had a love-hate relationship. Finally, Zach's teasing causes Victoria to seek revenge on him. She steals his pink hat, which was originally her hat, and cuts it up. When Zach realizes Victoria took the hat back and pleads for it. She refuses to return it, which leads to a bit of an argument.
Goodbye to the Fruit Loop Dinguses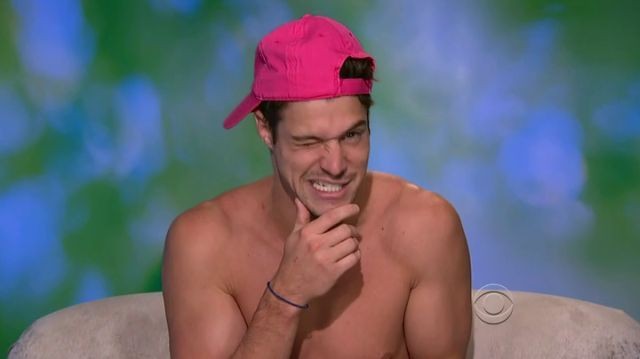 Julie informs the Big Brother 16 houseguests that last week's Battle of the Block competition was the final one. She also says that the double Head of Household twist is over. Then she tells houseguests that it's time to vote.
Derrick votes to evict Zach
Christine votes to evict Zach
Donny votes to evict Zach
Caleb votes to evict Zach
Victoria votes to evict "her number 1 hater" Zach
Zach is evicted by a 5-0 vote. Before Julie can announce that Zach is evicted, he grabs a bag of Fruit Loop cereal, stands on a table, and starts throwing them at the other contestants. Then he leaves without hugging anyone and says, "Peace out, Losers."
During Zach's exit interview, Julie asks him about the Zankie showmance. He says that they're just good friends and that he has no hard feelings towards Frankie. Julie also asks him about his game strategy, character on the show, and relationship with Victoria. Zach sees his goodbye messages and Christine and Victoria use them to take shots at Zach. Donny offers a sincere message. On Victoria's message, she also reveals that she destroyed his pink hat.
Return of the Jurors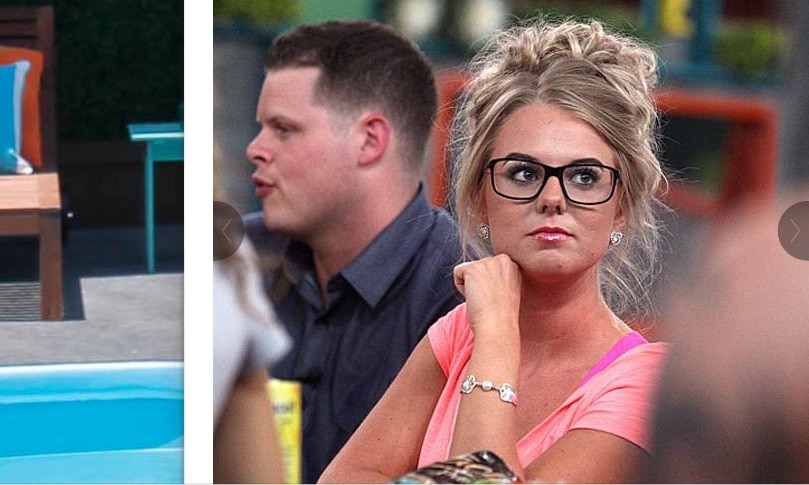 There is a jury house segment on second jury member, Hayden Voss, and third jury member, Nicole Franzel's, romance. Then Hayden, Nicole, Jocasta Odom, and Zach compete to return to the Big Brother 2014 house.
Their competition is called "Comeback Fight." Contestants must try to slide their disc to a spinning table. The player that has the most disc after 7 rounds wins. If there is a tie at the end of the competition, the player with the disc closes to the center of the spinning table wins. At the end of the competition, Nicole wins and re-enters the Big Brother 2014 game.