'Big Brother' 2014 Episode 20 Recap: Double Eviction Trouble
This episode of Big Brother 2014 changed the game. The double eviction may have kept the numbers on the side of the Bomb Squad/Detonators, but it disrupted their alliance. Now everything they've built is starting to crumble. People are questioning loyalties left and right. Things are getting crazy with only nine players left in the Big Brother 16 house.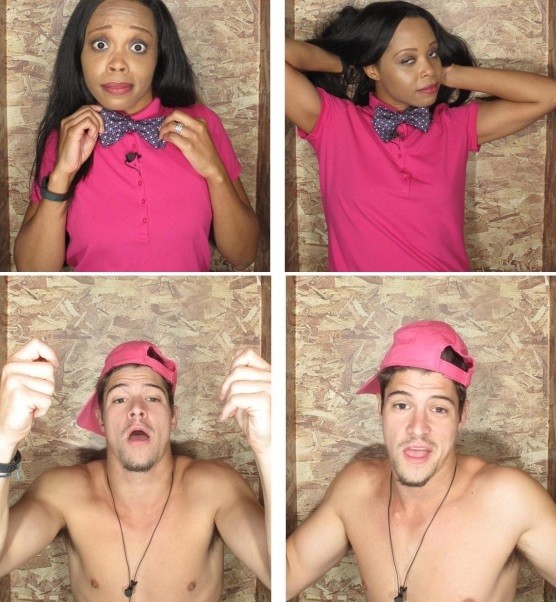 A House Flip
Big Brother 2014 episode 20 starts off with host Julie Chen announcing that everyone evicted tonight will become a juror to crown the winner. Then she reminds viewers that two players will head to the jury house tonight.
Flashback: Derrick Levasseur, Cody Calafiore, and Hayden Voss discuss the possible eviction of Zach Rance. Derrick, who has been playing a nearly flawless game, makes the huge error of being caught talking about Frankie when he walks in the room. This creates suspicion from Frankie about Derrick and Cody's loyalty towards him.
Later, Derrick works on getting Caleb Reynolds on his side about evicting Zach. However, Caleb makes a valid point about them eliminating Zach messing up the votes for their side. Derrick really starts to ponder Caleb's suggestion. Then Derrick switches his decision to saving Zach, and now he must get the Detonators/the Bomb Squad to agree to it.
He tells them how Hayden and Nicole Franzel wanted to get out Christine Brecht and Frankie Grande this week. This helps flip the Detonators into keeping Zach over Jocasta Odom.
Votes & Eviction #1
Donny Thompson votes to evict Zach
Caleb votes to evict Jocasta
Christine votes to evict Jocasta
Derrick votes to evict Jocasta
Cody votes to evict Jocasta
Hayden votes to evict Zach
Frankie votes to evict Jocasta
Victoria votes to evict Jocasta
Jocasta is evicted by a 6-2 vote.
During Jocasta's eviction interview, and while talking to the Big Brother 16 houseguests, Julie hints that one or more jury members may return at some point in the season.
Eviction #2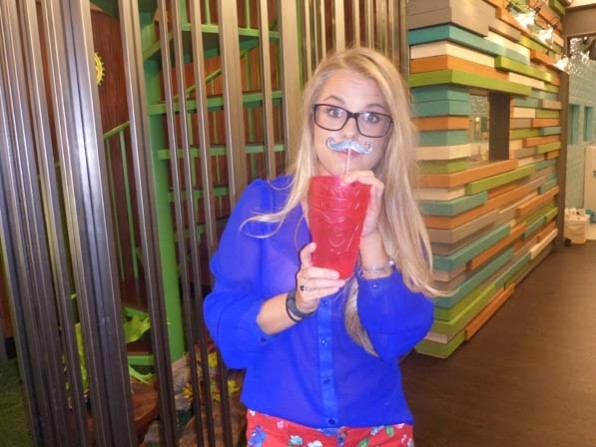 Before the competitions begin, Julie announces that tonight only one person will be the Head of Household and that there will be no Battle of the Block competition. However, they both will return in the next Head of Household competition.
For the HoH competition, players are asked questions about past Big Brother 2014 competitions. Then they must answer if the number presented in the question is more than, less than, or equal to the actual number. The first round knocks out a bunch of players, which leaves Christine, Caleb, and Zach as the final three. It takes three more questions but Caleb becomes the newest Head of Household.
He nominates Donny and Hayden.
For the Power of Veto competition, Zach, Christine, and Victoria Rafaeli are chosen to play in it, along with nominees Donny and Hayden, and HoH Caleb. Players must run to a ball pit to retrieve three rubber ducks. The first player to get all their ducks, and then run to get the veto symbol, wins the competition.
Zach is basically dominating the competition at first. However, Donny pulls a comeback and wins it. He uses it to take himself off the block. Caleb then puts up Nicole as a replacement nominee.
Votes
Christine votes to evict Hayden
Derrick votes to evict Hayden
Cody votes to evict Nicole
Donny votes to evict Nicole
Frankie votes to evict Hayden
Victoria votes to evict Hayden
Zach votes to evict Hayden
Hayden is evicted by a 5-2 vote.
Julie also hints to him that he'll get another chance to play Big Brother 2014.