'Big Brother' 2014 Episode 15 Recap: A Fruit Loop Dingus and A Floater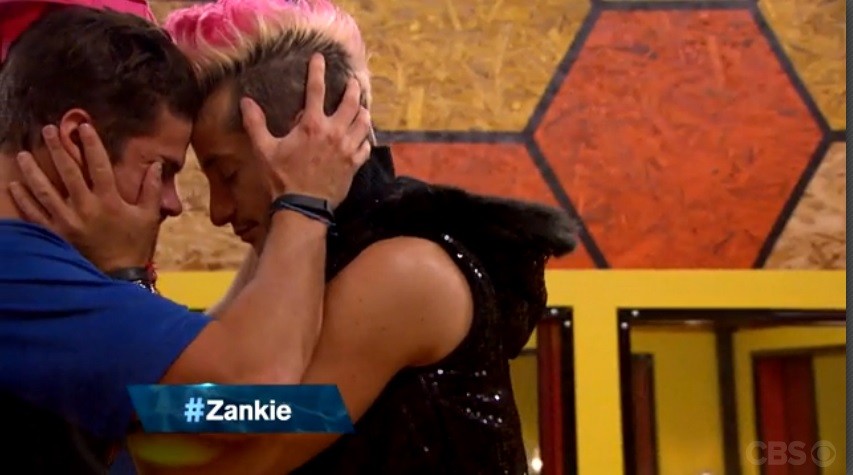 Sunday's episode of Big Brother 2014 proved why Zach "Attack" Rance shouldn't be president of anything. This week he went power crazy. Christine Brecht even compared Zach's power trip with "Mussolini and a baby." By the end of this Big Brother 16 episode, he angered-nearly-everyone in house, including his alliance and closes friends.
Target Practice with Amber
Last week on Big Brother after Amber Borzotra was nominated for eviction, she discussed forming an all-female alliance with Christine. She wanted to target the guys, especially Zach. As part of the Detonators, Christine told her alliance about this conversation. This made Amber Zach's number one target for the week. He then talks to the other alliance members, including co-head of household Frankie Grande, about backdooring her. They agree that this plan is the best one for them at this point in the game. 
Zach then works on securing Caleb Reynolds as part of his mission to evict Amber. Caleb still feels like Amber doesn't appreciate his efforts to protect her. So he's becoming a little more willing to let people nominate her for eviction. However, he doesn't want her evicted. Later, Amber and Zach talk about what he heard from Christine about him being her target. They mend some fences, but he still wants to backdoor her this week.
Zach Attacks his Alliance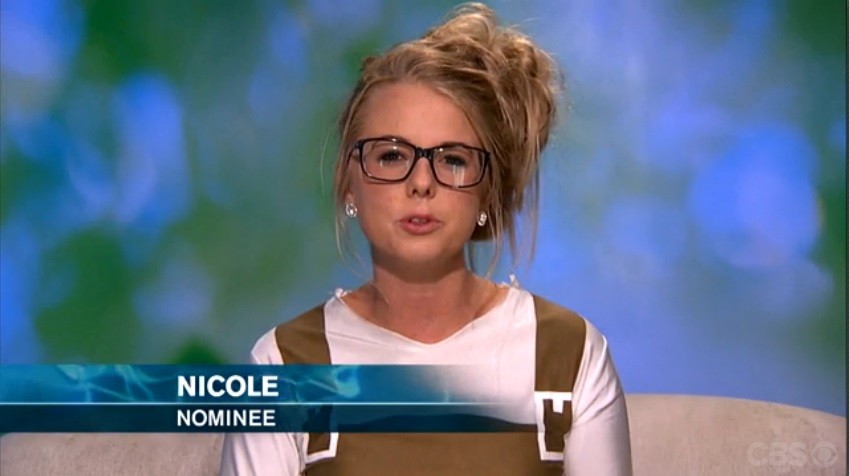 While considering who to nominate for eviction, Zach asks Christine to throw the Battle of Block competition. He feels she hasn't done anything for the alliance yet and needs to finally help them out. She immediately objects to going on the block. Later Nicole Franzel and Zach talk about the game and Christine. Zach tries to place doubt in Nicole's mind about Christine's loyalty, which causes the two women to talk about it. Of course, Christine doesn't tell Nicole about the Detonators.
Week 3 Team America mission: They must play Puppetmasters and get two people to argue at either the nomination ceremony or veto meeting. They quickly decide to use Zach as part of their mission. He practices his nomination speech with Derrick Levasseur, Frankie, Hayden Voss, and Cody Calafiore in his HoH room. As part of Team America, Derrick and Frankie encourage him to keep his speech harsh, because they hope this will help Christine and him have an argument.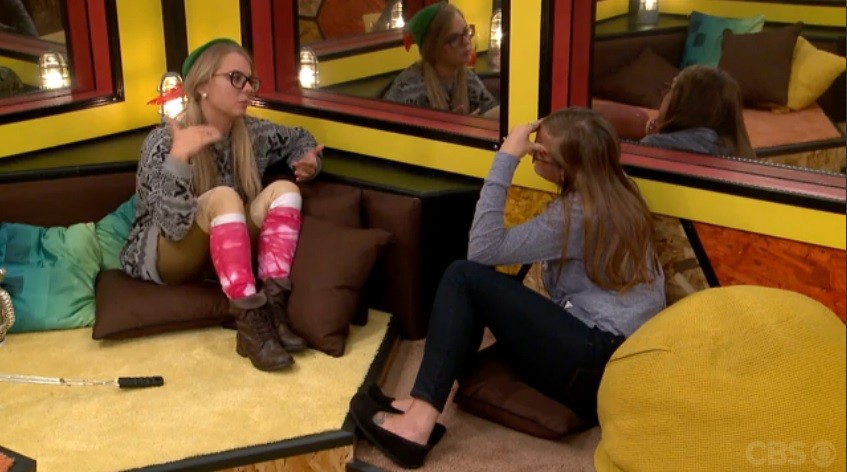 During nominations, Frankie nominates Jocasta Odom and Victoria Rafaeli for eviction. Zach nominates Nicole and Christine. He calls Christine a Floater, and Nicole a Fruitloop Dingus.
Nicole laughs the speech off at first, but later starts crying about it. Victoria also starts to cry about being perceived as a weak player. No one argues with Zack. So they fail the mission, but have another chance at the veto meeting.
A Wedding fit for a King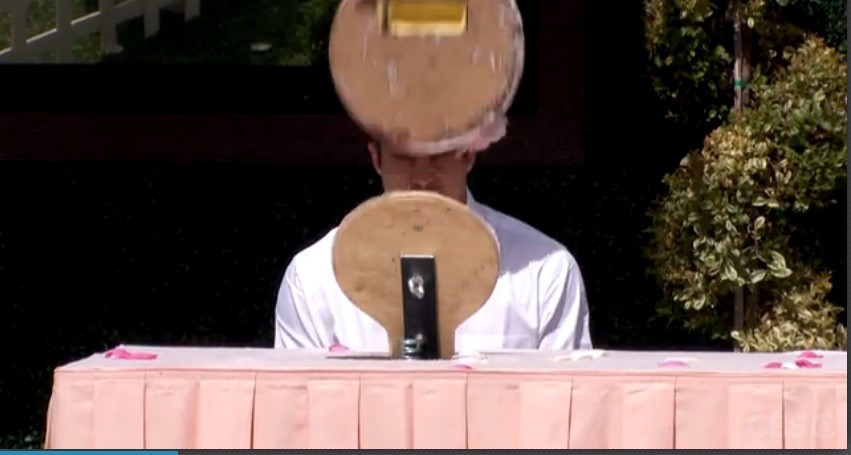 WeddingCrashers: For the Battle of the Block competition, the players must build a cake using foam pieces. Then they must stand on top of the cake for at least three seconds. The first team to complete the task is off the block, and dethrones their head of household.
Nicole and Christine win it, which dethrones Zach. Frankie remains as the head of household, while Victoria and Jocasta are the remaining nominees. However, Frankie plans to backdoor Amber, but could change his mind and backdoor Zach because of his erratic behavior from his one day as HoH.