'Big Brother' 2014 Episode 10 Recap: POV Results-The House versus Devin
Last night's Big Brother 2014 episode proved that the house always wins. The episode set up a full on battle between Devin Shepherd and the rest of the houseguests. People even put on war paint for the power of veto competition. In this battle for power on Big Brother 16, the gladiator players lost to the civilians.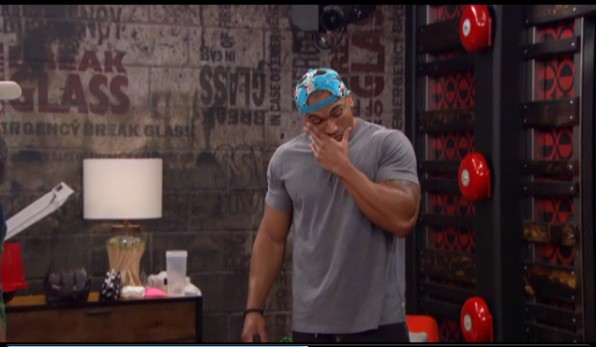 As the Big Brother World Turns
Caleb Reynolds reveals to Amber Borzotra that he threw the competition to keep her safe from eviction. He then expects a date for his sacrifice. Amber does not give in to his request.
Amber and Cody Calafiore have a close friendship, which causes Caleb jealousy. Cody begins to worry that this might make him Caleb's target. He even tells head of household Derrick Levasseur that they need to get rid of Caleb this week if the plan to backdoor Devin fails.
Team America: Mission Complete
Sunday's episode of Big Brother 16 revealed that Team America must convince three houseguests to spread a rumor that one of them is related to a past Big Brother contestant. They choose to say that Zack Rance is the cousin of Big Brother 15's contestant Amanda Zuckerman.
Team America member Donny Thompson tells Nicole Franzel to tell Christine Brecht about the rumor. Then Derrick tells Caleb about it. So he can tell Amber. To add the icing to the cake, Derrick and Donny tell Zach about the rumor, and then he plans to convince the entire Big Brother 16 house that the rumor is true.
So Team America completes their first mission, which means each member receives $5,000.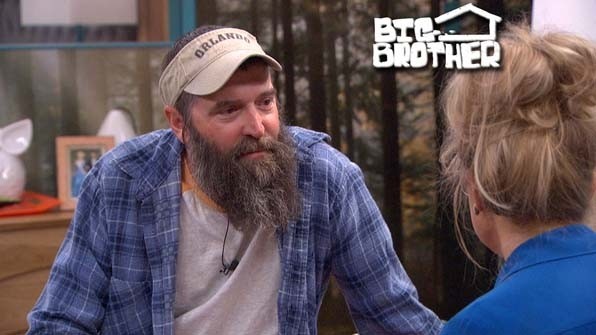 Rolling the Dice
Jocasta Odom got really sick after the Battle of the Block competition, and suffers from dehydration. Therefore, she cannot attend the power of veto ceremony nor can she play in the competition. During the POV ceremony, Derrick selects Christine, and then he picks Donny on Jocasta's behalf to play for the POV. No one wants Devin to play for it, but the Big Brother gods deny their request, and Caleb selects Devin.
Cody hosts the competition.
For it, players are placed in a giant dice ball. While in the ball they have to maneuver themselves so that when they get back to their starting platform certain numbers are facing up. For each round, their target numbers are selected when Cody spins the wheel. The players must go head to head, until only one player remains.
Round 1: Christine vs. Devin-Devin wins
Round 2: Derrick vs. Devin-Devin wins
By this round players start to worry that their backdoor plan will fail.
Round 3: Donny vs Devin-Donny wins and the crowd goes wild.
Round 4: Caleb vs. Donny-Donny wins
Donny uses the power of veto to remove a very grateful Jocasta off the block. Devin gets put up as a replacement nominee. Either Devin or Caleb will be evicted on tonight's episode of Big Brother 16.