'Big Brother' 16 Episode 25 Recap: Zach Attacked by Team America
On the last episode of Big Brother 2014, most of the house fought to get Donny Thompson out. They even tried to throw a competition to ensure his eviction. However, the Bomb Squad's plan started to fall apart when they drew Skittles to pick nominees. In the end, Donny prevailed, and people continued to fear the beard on Big Brother 16.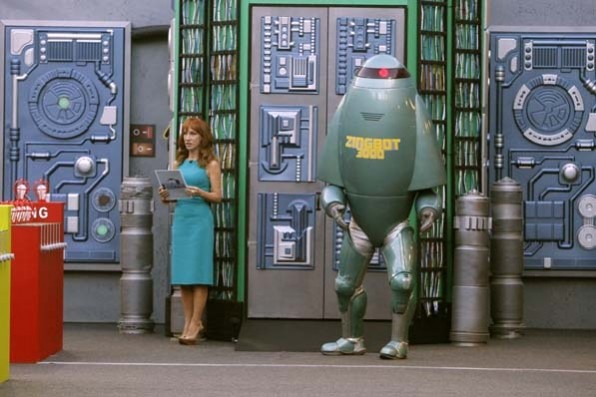 An Odd Couple Alliance Forms
Donny knows that Christine Brecht tried to throw the Battle of the Block competition to help evict him. He feels betrayed. Later, his Team America alliance member Derrick Levasseur lies to Donny about the real plan for the week. Donny doesn't buy Derrick's story.  Then Derrick runs to the Head of Household room to tell Frankie Grande that Donny knows that Christine tried to throw the BoB competition. They must now get him out for sure next week.
Zach Rance enters the storage room with Donny. They begin to talk about how Zach could be the next target. This makes Zach start to wonder if he could get backdoored. Donny hopes this talk will help build a bond for them to work together in the future.
Zingbot Returns with a Friend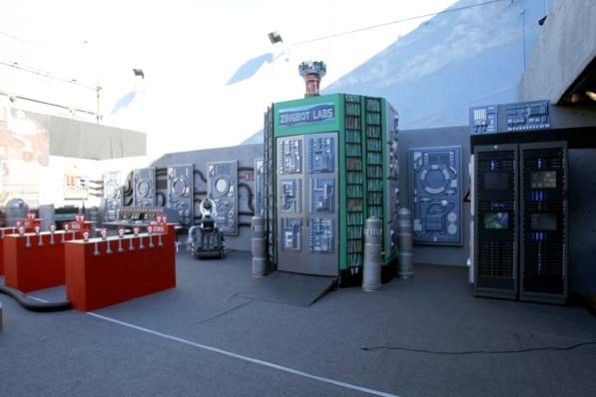 Christine, Victoria Rafaeli, and Donny are picked to play in the Veto along with HoH Frankie, and his nominees Caleb Reynolds and Cody Calafiore. Before the Power of Veto competition starts, the infamous Zingbot enters the Big Brother 16 house. He starts talking to the players, and they notice that his zings are nicer than normal. Then Kathy Griffin enters.
Kathy helps Zingbot out by giving the Big Brother 2014 houseguests the zings they deserve.
In this Veto competition, houseguests must read a maze diagram to figure out where to connect wires. If correctly inserted, the wires light up a circuit board and the first player to light up all four of their circuit boards wins the Veto. Frankie finishes the competition first and wins the PoV. This fixes Zingbot, so he gives everyone their proper zings.
Team America turns Zach into the Saboteur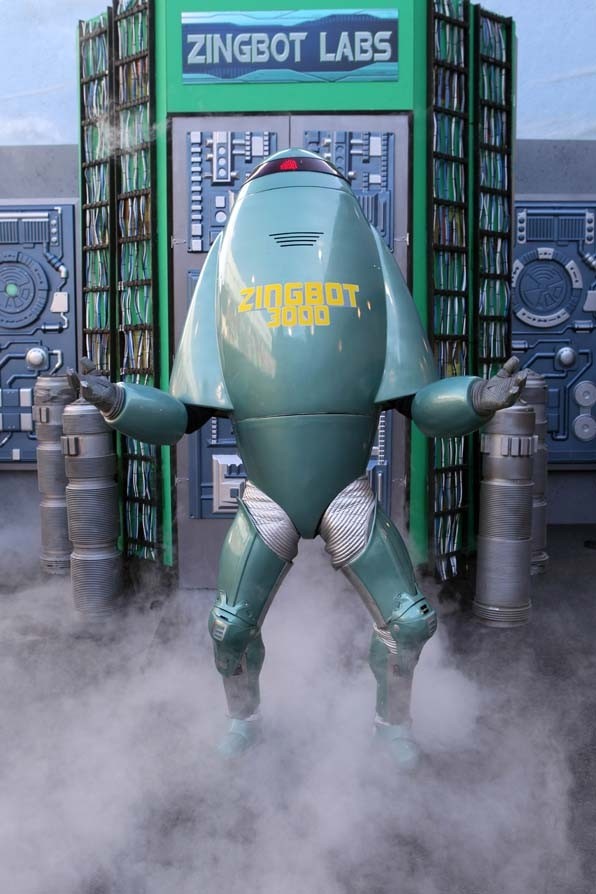 Team America begins to hide items from each person in the house. Later, people start to realize that their items are missing. Derrick and Frankie take this opportunity to propose a Big Brother 2014 Neighborhood Watch. Many of the houseguests start to hit high levels of paranoia, and they accuse Zach of being the Saboteur. Frankie continues to enforce this theory by bringing up some of Zach's crazy behavior as proof he's been trying to sabotage everyone on Big Brother 16.
Later everything is found, but the damage is done. Frankie uses this as the perfect opportunity to evict Zach, because now no one trusts him at all.
A Knife from a Friend
During the Veto meeting, Frankie uses the PoV it to remove Caleb from the block and puts up Zach as a replacement nominee. Tomorrow either Cody or Zach will be evicted, but they will have a chance to comeback in a juror competition.