'Big Brother' 16 Episode 23 Recap: One Less Problem For The Detonators
This week on Big Brother 2014, former besties Zach Rance and Frankie Grande had a major fallout. Meanwhile, Christine Brecht betrayed her former best friend Nicole Franzel. This led to a surprise Veto decision. Zach won the Power of Veto and removed himself from the block. Therefore, Christine was forced to nominate a replacement. After some slight persuasion, she nominated Nicole, which pitted her against her close friend Donny Thompson. Nicole's fate seemed sealed on Big Brother 16.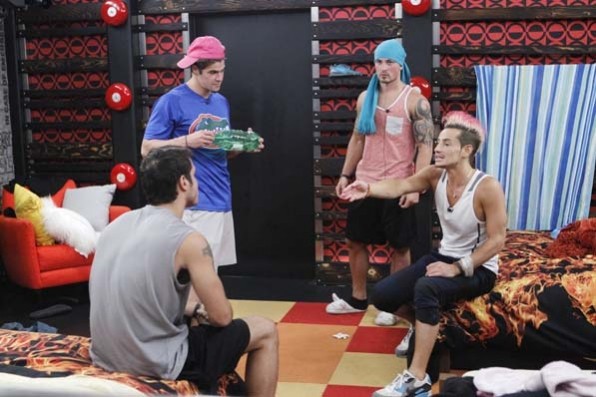 A Knife to the Back
Nicole confronts Christine about the nominations, which Christine immediately blames on the guys (specifically Zach and Caleb Reynolds). Donny and Zach have an emotional discussion in the Have-Not room. This makes Zach feel a little sorry for Donny's situation, which could bond them.
Nicole decides not to give up on her game. She works on convincing Cody Calafiore (Christine's closest friend) and Christine to keep her in the house. However, they talk to Derrick Levasseur (the real person with all the control) about it. He convinces them that Nicole is a better player than Donny.
Caleb, Frankie, and Christine finally get to enjoy their prize from winning this week's Battle of the Block: a trip outside the house. They attend a practice at the Dallas Cowboys' training camp. They meet some of the players and the owner.
Another Unanimous Vote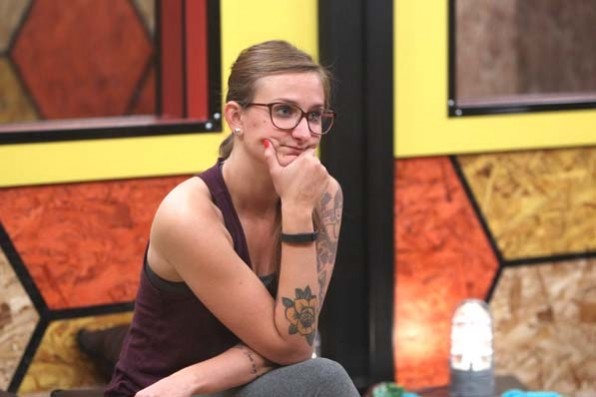 Host Julie Chen asks some of the Big Brother 16 houseguests some questions about this week. She fishes for Victoria Rafaeli to mention the Ariana Grande reveal, but fails. Then she asks Caleb about the training camp, and Zach about the Zankie fallout.
Votes
Caleb votes to evict Nicole
Zach votes to evict Nicole
Cody votes to evict Nicole
Victoria votes to evict Nicole
Frankie votes to evict Nicole
Derrick votes to evict Nicole
Nicole is evicted from the Big Brother 16 game by a 6-0.
Nicole receives the biggest cheers of the season from the audience. She talks about her showmance with Hayden Voss, her friendships (or non-friendships) with the remaining houseguests, and her game. Like many of the Big Brother 16 players, Nicole becomes emotional when she sees Donny's goodbye message. Julie also hints that she might get a chance to return to the game later.
Zombies attack the Head of Household Competition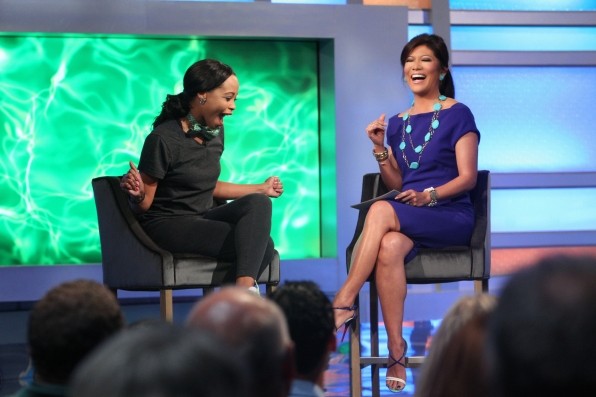 Dead of Household: The night before, Big Brother zombies appeared in mirrors to scare the houseguests. Then the players were given a series of messages. For this week's Head of Household competition, players must answer questions about those messages. They had to pick between A or B. Caleb, Victoria, Donny, Zach, and Cody were eliminated leaving Derrick and Frankie as the new Heads of Household.
Important Game Changing Announcements
Julie announced that this week is the last week of the two Heads of Household twist and Battle of the Block. Also while talking to Big Brother 13 winner Rachel Reilly, Julie reveals that the first four jury members (Jocasta Odom, Hayden, Nicole, and whoever is eliminated this week) gets to compete in a competition to return to the game.
.