'Big Bang Theory' Stars Looking For Big Bucks In Salary Renegotiations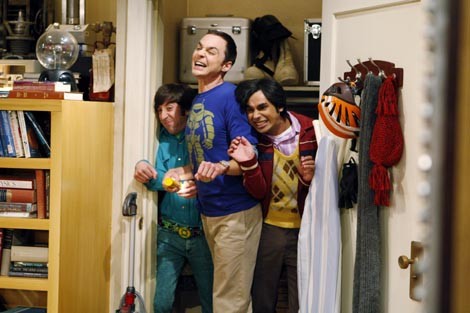 The Big Bang Theory stars are reportedly looking for big raises.

According to The Hollywood Reporter, series leads Johnny Galecki, Jim Parsons and Kaley Cuoco, who currently earn $325,000 per episode each, could seek upwards of $1 million per episode, though several sources put the figure around a half-million dollars per episode.

The three stars are currently renegotiating their deals together, something they did in 2010 (Parsons held out and negotiated separately, but he was represented by the same law firm as Galecki and Cuoco). The three leads working together on current negotiations could work out in their favor.

Series regulars Mayim Bialik and Melissa Rauch, who joined the show mid-run as recurring characters before getting bumped to series regulars, recently landed new deals and will be making around $60,000 per episode, according to Deadline.com. The two actresses previously pulled in between $20,000 and $30,000 per episode. Their new deal will include annual increases, which would see them making six figures per episode when their contracts are up.

Simon Helberg and Kunal Nayyar are also reworking their deals and will head to the negotiation table together as well.