'Big Bang Theory' Cast Still In Contract Negotiations As Production Date Nears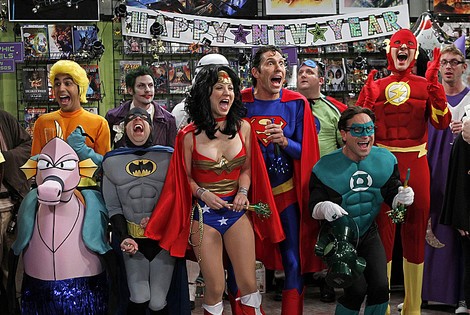 The cast of Big Bang Theory wants big bucks to continue filming the series, and CBS only has two weeks to finalize negotiations before production of the eighth season begins.
The entire cast except Melissa Rauch and Mayim Bialik saw their contracts run out after the seventh season. According to Deadline, Rauch and Bialik were able to at least double their per-episode salary when they renegotiated last fall.
The previous contracts for the main cast, which includes Jim Parsons, Johnny Galecki, and Kaley Cuoco, were reportedly in the $300,000 per-episode range. With CBS set to make quite a bit of money selling episodes to other networks for syndication, it wouldn't be out of the question for the main cast to get raises to $1 million per-episode.
Time is running out for a deal, however, as Big Bang theory's production date is July 30th. That said, the season premiere isn't set to sir until September 22 - so there is time for a tense stand-off between the cast and the production before we can even think about a delay.