Bieber Appears, Ashley De La Rosa & RaeLynn Eliminated On 'The Voice'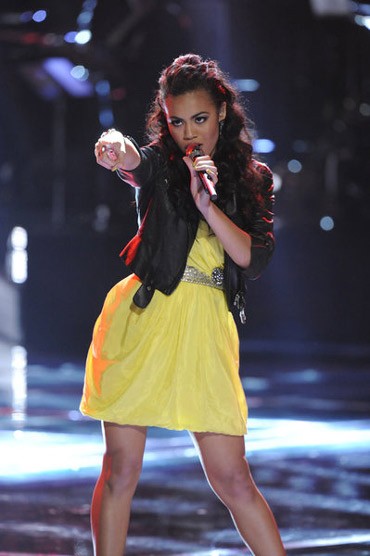 On Tuesday night's episode of "The Voice" Christina Aguilera was forced to make another difficult elimination decision. The previous night she stirred up some controversy by surprisingly kicking off favorite Jesse Campbell.

Last night, she knocked Ashley De La Rosa out of the competition while saving Lindsey Pavao because her performance of Mike Posner's "Please Don't Go" made the blonde pop starlet cry.

Meanwhile, on Team Blake Shelton, RaeLynn sang the country song, "If I Die Young," by the Band Perry. But it wasn't quite good enough for Shelton, who gave her the boot and elected to save Erin Willett, who sang "Proud Mary." On Monday night Blake eliminated Jordis Unga.

The highlight of the evening was an appearance by teen heartthrob Justin Bieber, who announced he was dropping his new album on June 19. U.K. boy band The Wanted also performed live on Tuesday's show.
Next week Cee Lo Green and Adam Levine must each pick off two contestants from their teams.