Bid On John Lennon's Toilet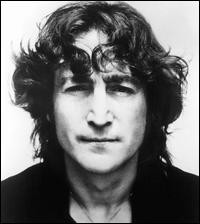 A lavatory from the home of late Beatles legend John Lennon is to go on sale at an auction of Fab Four memorabilia later this month.
 
The porcelain toilet bowl was installed at Tittenhurst Park, Lennon's luxury mansion in Berkshire, England, where he lived until moving to New York with Yoko Ono in 1971.
 
The lavatory is expected to fetch $1,500 when it goes under the hammer in the Beatles' hometown of Liverpool on Saturday.
 
Other lots in the auction include a mono copy of Lennon and Ono's Two Virgins album, expected to sell for $3,750, and a black-and-white photo of  Paul McCartney outside his home in Liverpool when he was aged 21.