Bianca Lawson: Cult TV Favorite From 'Buffy' To 'Teen Wolf'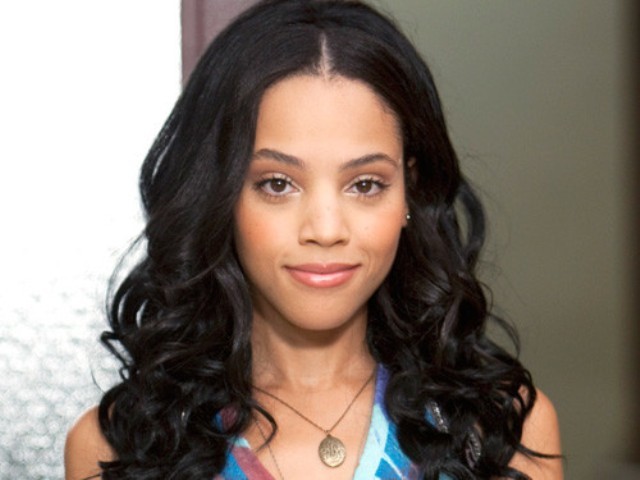 It's a cool thing for any actor to be part of something that becomes a cult hit. Bianca Lawson has had the good fortune of landing on several popular TV shows, from her breakout role on Buffy The Vampire Slayer to her recurring part on Teen Wolf. Recently, BFTV sat down with Bianca to chat about what that feels like.
She first came to our attention in 1997 as Kendra Young, the doomed Slayer on Buffy. Since then, she's had ongoing roles as Emily Bennett on The Vampire Diaries and Maya St. Germain on Pretty Little Liars, and we're currently waiting to find out what's up with her Marin Morrell on Teen Wolf (even she doesn't know: "I'm waiting to find out what happens with her too," she told us). Bianca's also had appearances on other cult shows like Bones, American Horror Story and Beauty and the Beast. With so many choices, which part is she most often recognized for?
"For the longest time it was Buffy. And that was so interesting because the mix of people was huge. It was young people to really old people. And there wasn't one type of viewer. It was completely different people. It was really fascinating," she said, adding that other popular choices include "Save The Last Dance and now recently, Pretty Little Liars."
What's been her most memorable experience with fans? "I guess the sweetest one, I was in line at a store and there was a little girl, she was standing in line next to me and some other girls had come up to me and recognized me from Pretty Little Liars," Bianca recounted. "When they walked away, this girl was staring at me and her eyes got so big and she started crying. It was like the cutest thing. I always remember that because it was so adorable.
"Everyone's really sweet, really nice," she continued. "The Buffy fans always ask me to do Kendra's lines in Kendra's accent. Or [people] want me to do the dance from Save The Last Dance."
Nikita fans will recognize Bianca as Emily Robinson, the ill-fated girlfriend of Owen Elliot (Devon Sawa), in "The Guardian," the episode that introduced Owen to the series. "It was great. One of the producers of Nikita was also a producer on Buffy," Bianca told us, also praising the show's leading lady, Maggie Q. "Maggie was so sweet, so lovely. it was my first time meeting her and when I got there, she was like 'Oh my God, I'm so happy you're here.' She was just like the sweetest, most wonderful person. and I had pretty much all my scenes with her. Everyone was so lovely; it was a great set."
She deserves more than a few kind words in her direction, too. When she's not in front of a camera, Bianca is leaving an impression in another way: by volunteering. She's passionate about working with a variety of organizations that help causes like homeless children and animal adoption. With her good heart and outgoing personality, it's completely understandable how she's endeared herself to TV audiences for more than a decade.
But how does she do it? What attracts her to a project? "The writing and the character," she told us. "You're going to be this person and you want to give it your all and be passionate about it. You're living as this person for hours at a time."
For her, the acting dream became a reality at a very early age. "The very first job I did, a Barbie commercial when I was eight or nine, that was like 'Oh my God,'" she told us. "Because when you're watching things on TV, you think it's like a fantasy. But then to actually do it and then see yourself, it's like 'Oh my God.'
"My dad and I used to do movie marathons when I was a kid at the Chinese Theatre," she continued, "and I just remember thinking, One day I want to have a movie here' And then later on, when Save The Last Dance premiered there, that was definitely a full circle moment."
How has her career compared to what she envisioned back then? "I try my best to not have expectations," Bianca explained, "because a lot of times the things that you thought were negative things ended up like weirdly being the best thing that ever happened. Ultimately, it's been surprising. There have definitely been moments where I had a goal and then I reached it. I just wanted to be sort of in that TV or on that movie screen and getting to work with amazing people." Of course, it helps that she's pretty amazing herself.
Teen Wolf returns to MTV in January 2014.
(c)2013 Brittany Frederick. Appears at Starpulse with permission. All rights reserved. No reproduction permitted. Visit my official website and follow me on Twitter at @tvbrittanyf.