BFFs No More: Demi Lovato Unfollows Selena Gomez On Twitter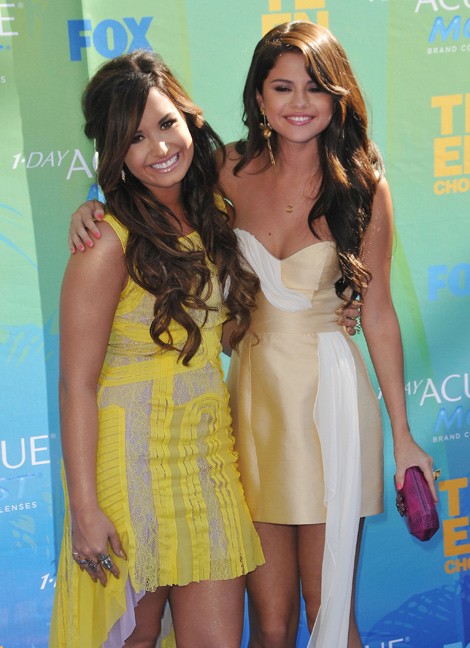 Selena Gomez and Demi Lovato are apparently feuding again. The former BFFs have had a rocky relationship over the years, and last week Lovato unfollowed her pal on Twitter and possibly called her the B word.
According to the New York Daily News, Lovato posted and then removed a tweet reading: "Swimming away from the bulls**t bye b**ch."
Reasons for the rift remain a mystery, although rumors have been swirling that Lovato was upset about Gomez's alleged drug use.
The pair have been on/again, off/again friends since they were children and just starting out in show business. Back in March, Lovato told Seventeen magazine that there was a period when their friendship fell apart because Gomez was "going through things" and Lovato was "young and it was confusing."
It isn't the first time Gomez has clashed with one of her friends. She and Taylor Swift had a falling out, reportedly over Gomez's relationship with Justin Bieber, who has been caught up in legal issues in recent months.