Beyond '24' James Morrison Speaks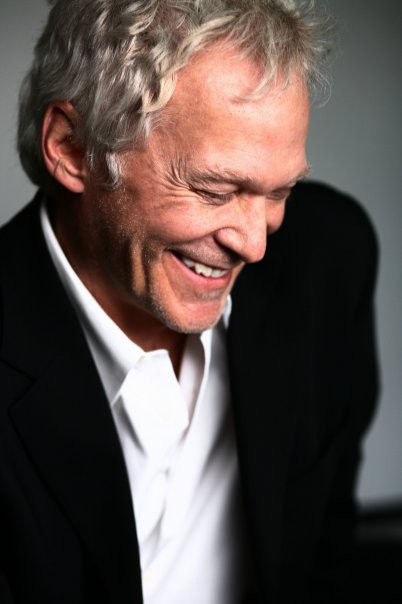 James Morrison has graced many TV shows such as: "Revenge", "Suits", "Law & Order: LA", "The Mentalist", "Private Practice", etc. and etc. However, "24" where his character Bill Buchanan, the former Special Agent in charge of CTU (Counter Terrorists Unit) Los Angeles who sacrificed himself to save the President is what has garnered him iconic stature among the television classics.  It was such an honor and treat to speak with James between his filming schedule.
How did you get your start as an actor?
My last year in high school in Alaska, I visited the University of Alaska Theatre Department and fell in love with storytelling and literature. I earned my Equity card with Alaska Repertory Theatre. I worked regional theatre in addition to plays in New York and Los Angeles. However, there is a distinction between getting started as an actor and getting started in the industry. Generally speaking, theatre is an actor's medium whereas TV and film is not.
What is favorite kind of project that you have worked on?
I like the projects that involve collaboration. Telling the story is first. Everyone puts aside their personal needs and focus on serving each other.
What is the most challenging/stressful part of this career?
To be careful not to bring any dissatisfaction and not to make it more difficult than what it is. Even it means leaving the job.
What is the most rewarding/exciting part of your career?
When you are terrified of something and you're able to bust through the fears to know you're capable of more than before. Once you break through that fear there is a freedom of new discovery.
Who have been your favorite actor/director/ producer that you have worked with?
Those who are present in the moment, those who put their personal needs aside for the sake of the story, nice people who want to have fun, those who are prepared to shoot and those who don't forget the collaborations.
What would be your words of wisdom to someone starting out in the industry?
Don't listen to agents or managers who talk to you about the craft of acting. Watch my film, "Showing Up". It will make you feel less alone. See: http://www.jpmorrison.com/project.html. In this feature length documentary, we celebrate the resolve and resilience necessary for an actor to simply show up, as our finest actors reflect on their most memorable audition experiences, what the process is, and how they feel about it. It's also a deep look at the courage and fortitude it takes to keep going back into the room time and time again. Whether you're an artist or not and regardless of the path you've chosen, we think you'll find something here that speaks to you. Part of the proceeds from "Showing Up" will be donated to the Screen Actor's Guild Foundation and the Actor's Fund of America.
What is your story of music?
I was 10 years old watching The Beatles on the Ed Sullivan show. I picked up a guitar played "Louie Louie" and have played Blue Grass until I was 27 years-old. Patsy Kline, Hank Williams, The Birds and Bob Dylan have huge influence on my style. I put the guitar down for eighteen years. I began playing again after my wife became pregnant with our son Seamus.
What is the story of the name of your album?
My album is called, "Son to the Boy". All relationships now are seen through a different perspective. The title explains through relationships. It is a universal name. Who is the parent? Who is the child?
Get his music here: http://itunes.apple.com/us/album/son-to-the-boy/id412438246