Beyonce's Tight, Spandex Bodysuit

Beyonce
performed on 'The Today Show' this morning in an absolutely skintight, Spandex bodysuit with leather boots and gloves. Once again, not shy to show off all her curves, Beyonce has been proving that she will not sit back and conform to boring fashion.
How do you think she looks in her latest outfit? Leave a comment below!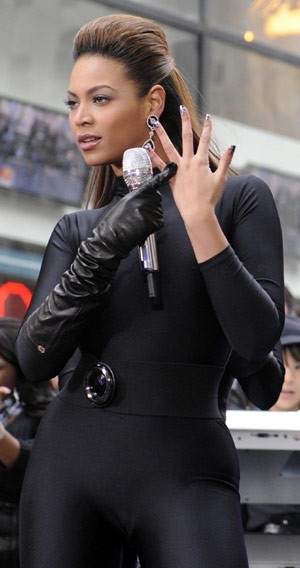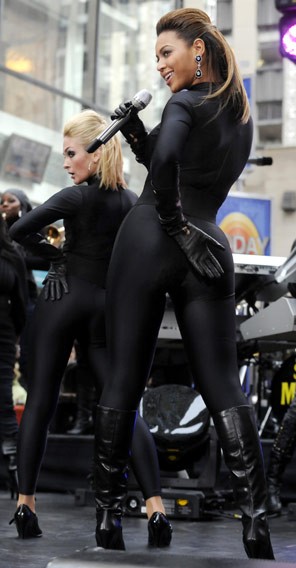 - Click here for tons more Beyonce pictures -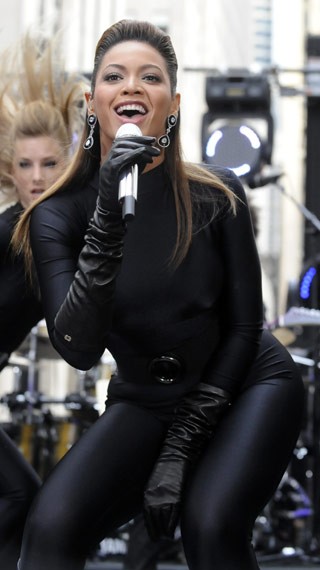 Booty Battle: Kim Kardashian vs. Beyonce Knowles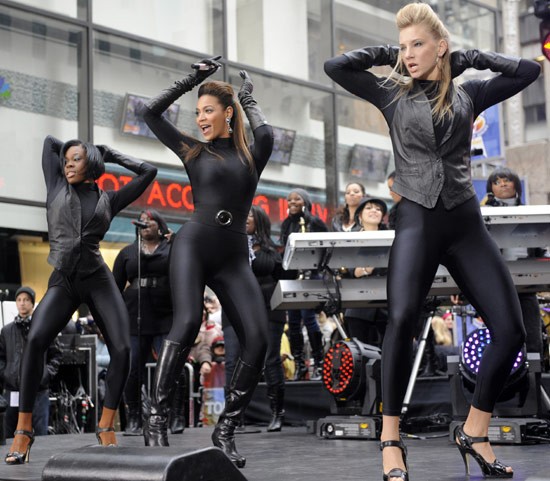 More recent Beyonce outfits: Fishnet Stockings / Pirate / Transformer / Goth Ballerina

Does Beyonce look hot in her skintight Spandex? Leave a comment below!
Photos © AP Photo.