Beyonce's Surprise Fifth Album Is Quite A Surprising Listen As Well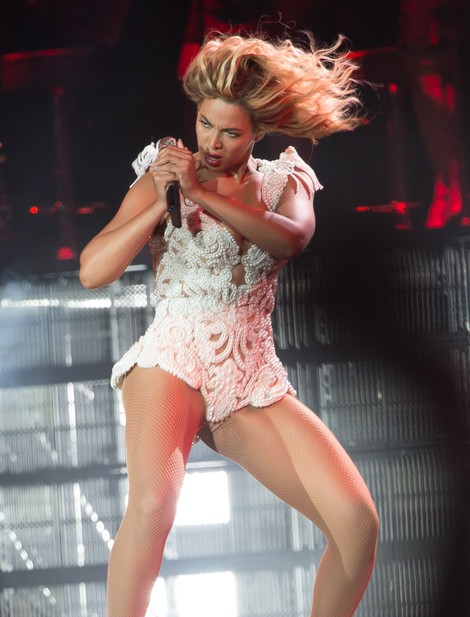 Beyoncé truly shocked the world on Friday, December 13 by releasing her fifth studio album, Beyoncé without anyone expecting her to do so.  While Mrs. Carter had alluded to the fact that she'd be releasing new music before the end of the year, typically by December, album releases are set. Most artists (and labels) tend to be afraid to release a studio album too close to Christmas time; usually some blockbuster holiday album gains momentum.  Beyoncé's unannounced release of Beyoncé potentially makes a relatively quiet release week suddenly a lot louder (no disrespect R. Kelly or Childish Gambino).
Related articles: Beyonce's Surprise Album Headed Towards Number One, Beyonce's daughter big inspiration in new video, Beyonce Surprises Fans With Unannounced Album Release
By releasing her album without promotion, Beyoncé hasn't created buzz in the traditional sense.  That said there is plenty of buzz created not only by the surprise album release, but also because of the album's content.  Beyoncé is a shockingly risqué, forward-thinking affair from an artist more often associated with somewhat suggestive, though friendly enough danceable pop/R&B records.  Beyoncé amplifies sex, channeling her inner freak.  Overall, Beyoncé sounds little like the chanteuse's previous four albums, though perhaps it's most closely related to 4.  How is it related to 4 – because Beyoncé branches out, experimenting and showcasing more of a modern, alt-R&B vibe.
"Pretty Hurts" opens the affair mysteriously, with an interlude where Beyoncé is asked about her "aspiration in life", which she responds "…to be happy."  "Pretty Hurts" then kicks into full-gear, delivering a compelling, thoughtful performance.  The songwriting stands out, particularly on the chorus as B sings: "Pretty hurts / shine the light on whatever's worse / perfection is the disease of a nation…Tryna fix something / but you can't fix what you can't see / it's the soul that needs the surgery." During the outro Beyoncé asks the introspective question, "Are you happy with yourself?" closing with the answer "yes".  "Pretty Hurts" has more bite than opener "1+1" did on 4.
"Haunted" compellingly (if experimentally) proceeds, drenched in modern R&B stylistic cues.  "Haunted" is divided into two distinct parts: "Ghost" and "Haunted".  Fitting to its title, the palette of sounds – in addition to the lyrics – is definitely 'haunting'.  "Soul not for sale / probably won't make no money off this, oh well / reap what you sow / perfection is so," Beyoncé bizarrely delivers prior to a prediction switch-up.  Equally unsettling is the chilling switch-up to "Haunted", led by lyrics "It's what you do, it's what you see / I know if I'm haunting you, you must be haunting me…" Beyoncé is certainly in experimental mode, no question about it.
"Drunk in Love", featuring Jay-Z, is one of the better moments from Beyoncé as well as one of her more suggestive, risqué tracks.  On the pre-chorus, Mrs. Carter lets it fly unapologetically: "We woke up in the kitchen saying / 'How the hell did this sh*t happen?' oh baby / drunk in love, we be all night / last thing I remember is our beautiful bodies grinding off in that club…" A cut centered on serious, passionate lovemaking, Jay-Z confirms just how deep it goes: "…We  going in, we be all night." Whoa!  Beyoncé keeps sensuality going full-force on "Blow", an irresistibly groovy, naughty joint to say the least.  Among the most suggestive lines – "Can you lick my skittles / that's the sweetest in the middle…" Wow B, wow… It gets more lascivious though:  "I can't wait 'til I get home so you can turn that cherry out, turn that cherry out, turn that cherry out…" Has Beyoncé suddenly transformed into Janet Jackson or K. Michelle? Seems that way.