Beyonce's Surprise Album Headed Towards Number One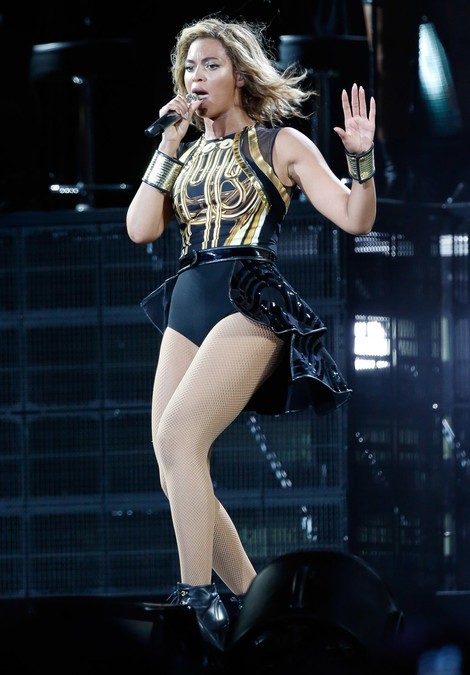 Beyonce sold a whopping 80,000 copies of her surprise new album in just hours. On Thursday night, the pop star stunned fans and the music industry after she dropped 14 new songs and 17 videos online, causing thousands of people to download the project on iTunes.
Several celebrities have touted the new release. Actress Chloe Grace Moretz posted on Twitter, "I'm in love with @Beyonce she has reinvented music and the industry. Sexiest album."
Fellow singer Katy Perry cancelled her Friday plans so she could digest Beyonce's new album, tweeting, "Don't talk to me today unless it's about @Beyonce THANX."
Demi Lovato posted, "Sexiest woman ON THE PLANET... and WHO DIRECTED THESE VIDEOS?!!? #OBSESSED."
Queen B didn't take the traditional route of releasing a new album, which usually involves months of promotion and single releases. Instead, she simply alerted fans to her new music, released exclusively to iTunes, via social networking websites such as Facebook and Instagram.
The self-titled collection, her fifth solo offering and first studio album since 2011's "4," includes collaborations with her husband, Jay Z, rapper Drake and Frank Ocean. Her daughter, Blue Ivy, also makes an appearance on the track "Blue."
The album will likely debut at number one on the Billboard 200 when the chart's top 10 is revealed next Wednesday.