Beyonce's New Song References Solange & Jay Z's Elevator Fight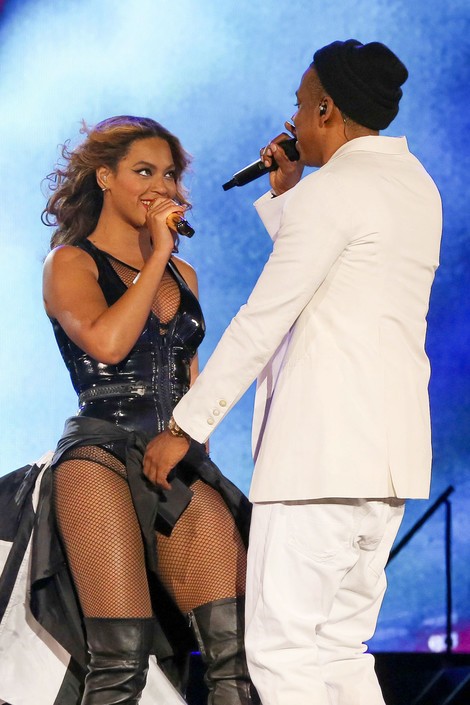 In a new song featuring Nicki Minaj, Beyonce references the infamous elevator fight between her husband Jay Z and sister Solange Knowles.
Earlier this year, video surveillance footage surfaced showing Solange punching and kicking the rapper in the elevator of a New York hotel while Beyonce stood by and watched.
Rumors circulated that the fight stemmed from Jay Z's decision to hang out with Rihanna later that night. Neither Beyonce nor Solange revealed the reason for the fight, but the pop superstar later issued a statement saying her husband and sister "worked through" the problem.
On Saturday, Beyonce released a remix to "Flawless" that includes the lyric: "We escalate, up in this b**ch like elevators/Of course sometimes s**t go down when there's a billion dollars on an elevator."
Meanwhile, the couple has been the subject of break-up rumors for weeks. Beyonce has responded to the speculation by posting images of her husband and daughter Blue Ivy on Instagram and cuddling up to Jay Z during recent performance from their "On The Run" tour.