Beyonce's Naked Body Covered In Gold Glitter For Flaunt Magazine's Summer Issue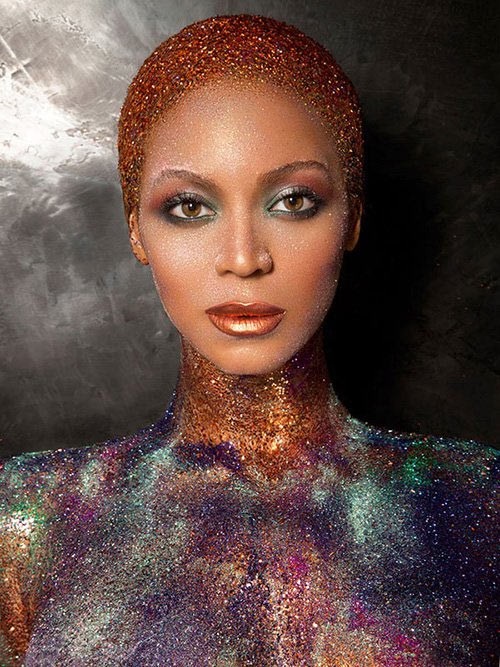 All that glitters is gold -- and in this case it's also Beyonce, who appears nude and covered only in gold and bronze glitter on the cover of Flaunt magazine's Summer 2013 issue.

The photos were actually shot in 2011 by photographer Tony Duran for use promoting her "4" album, according to Britain's Daily Mail, but were never used.

The "Crazy In Love" singer discussed a number of topics -- from her gay fan base to what her favorite kind of... stain is (it's "milk").

Bey was asked how she feels about her expanding fan base and how she's now being grouped with gay icons like Barbra Streisand, Madonna and Judy Garland.

"I'm flattered if I'm in the company of those great women," she says. "I think they love that we are bold, unafraid to love, and flaunt our sexuality and strength."