Beyonce's 'Heart Goes Out To' Families Who Lost Loved Ones In Challenger Disaster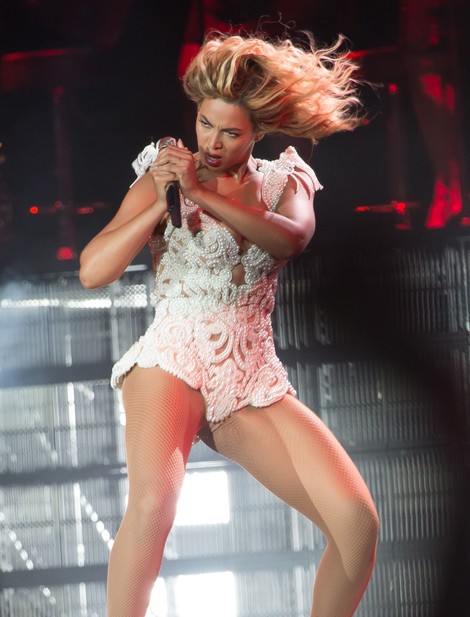 Beyonce is defending her use of audio commentary from the 1986 Space Shuttle Challenger disaster in her new track "XO." The shuttle broke apart shortly after its launch, killing all seven crew members on board.
The song includes a clip from NASA public affairs officer Steve Nesbitt discussing the incident. He says in a six-second soundbite, "Flight controllers here looking very carefully at the situation. Obviously a major malfunction."
Those who were close to the deceased aren't happy with the clip's inclusion in the pop star's song.
June Scobee Rodgers, widow of Challenger's Commander Dick Scobee, said, "We were disappointed to learn that an audio clip from the day we lost our heroic Challenger crew was used in the song XO. The moment included in this song is an emotionally difficult one for the Challenger families, colleagues and friends."
 
Retired NASA astronaut Clayton Anderson added, "For the words to be used in the video is simply insensitive, at the very least", and another former NASA employee, Keith Cowing, labeled the clip "inappropriate in the extreme."
In response to the criticism, Beyonce issued the following statement: "My heart goes out to the families of those lost in the Challenger disaster. The song XO was recorded with the sincerest intention to help heal those who have lost loved ones and to remind us that unexpected things happen, so love and appreciate every minute that you have with those who mean the most to you. The songwriters included the audio in tribute to the unselfish work of the Challenger crew with hope that they will never be forgotten."
Her new self-titled album has been a huge success. A total of 991,000 copies were sold during the first 10 days of release, and it has held on to the Billboard 200 chart crown for two weeks in a row. She dropped the album on Dec. 13 without prior promotion or marketing.