Beyonce's Hair Gets Entangled In Fan During Montreal Concert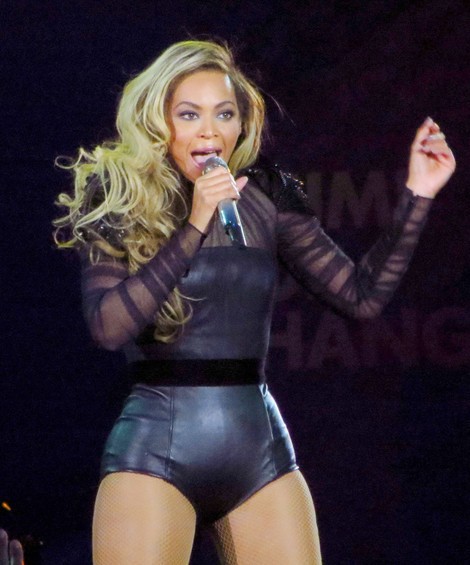 On Monday night, Beyonce was left in a tangle after her hair became caught in an enormous stage fan during a concert in Canada

The international pop superstar was sitting on the edge of the stage singing her track Halo when her long locks were swept up into an industrial-sized fan positioned in front of the audience. Beyonce continued to perform as a team of assistants and security guards desperately tried to untangle her hair from the blades.

She was eventually freed, prompting a huge cheer from the crowd at the Bell Centre in Montreal.

It is not the only 'fan' to cause a scene during a concert on the singer's Mrs. Carter World Tour - a male devotee dropped to the ground in shock after Beyonce hugged him at a show last week.