Beyonce's Album Holds On To Number One Spot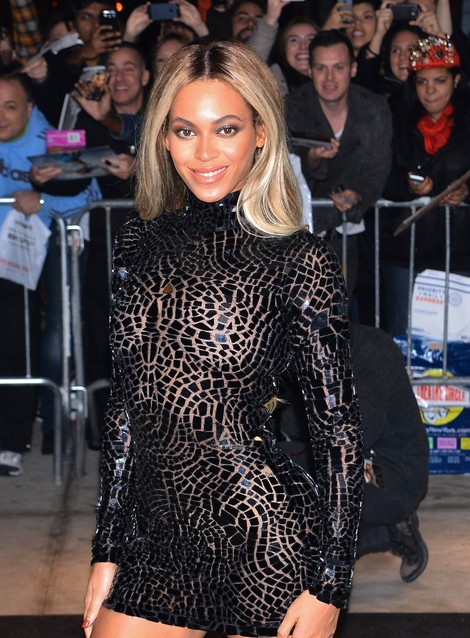 Beyonce's self-titled album continues to rock the Billboard 200 chart - it spent a second week at number one during Christmas.
The pop star released the surprise album exclusively on iTunes on Dec. 13 with no prior announcement or promotion, and it was an instant hit with fans.
At the close of the music chart week on Dec. 15, Queen B sold 671,000 copies of her fifth studio album. By its second week of release, she sold 991,000 copies in just 10 days. The disc is currently the 12th biggest-selling album of the year.
In second place on the Billboard chart was Garth Brooks' "Blame It All On My Roots," while One Direction's "Midnight Memories" came in third.
As for the singles charts, Eminem and Rihanna's "The Monster" stayed on top for the third week in a row, followed by Pitbull and Ke$ha's "Timber," which came in second.
Meanwhile, Beyonce made headlines after dancing with a terminally ill child during a recent concert in Las Vegas. The 13-year-old girl named was diagnosed with an inoperable tumor on her brain, and her dying wish was to dance with the singer.