Beyonce Wows In Yellow Doily Dress During GMA Concert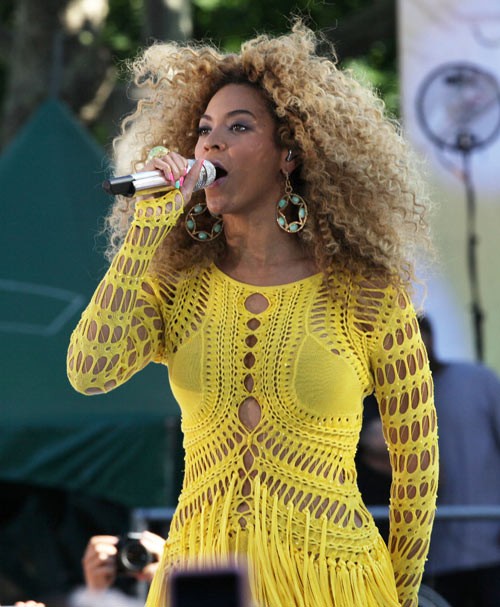 Beyonce performed this morning in New York's Central Park as part of Good Morning America's Summer Concert Series. She wore a revealing yellow dress that looked like it belonged on a dinner table as a doily!
All kidding aside, the singer looked great as she went through a high-energy set. The performance also promoted her new album, 4.
Beyonce also made headlines for rocking Glastonbury, becoming the first female to be a main performer at the revered music festival. 
What do you think of her GMA outfit?