Beyonce Wins Booty Battle With Fashion Giant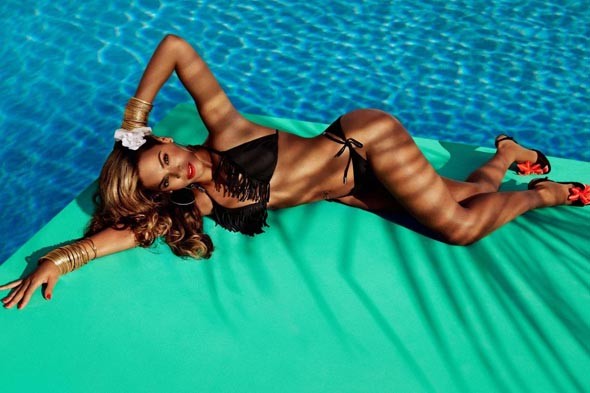 The #1 rule with Beyonce is don't mess with her booty!
The other day an overeager fan gave Beyonce's behind a slap during a Demark concert - now according to reports we've found out her famous curves were allegedly airbrushed and downsized to make her look slimmer.
Executives at fashion giant H&M reportedly dumped photographs of Beyonce from a publicity campaign after she complained her famous curves had been airbrushed.
Beyonce signed up as the face of the Swedish company's 2013 summer collection and she posed in the range's signature bikinis and swimsuits for a global advertising campaign.
However, she clashed with company heads after realizing they wanted to use doctored photographs that made her look slimmer - and the executives eventually backed down and agreed to use only natural shots of the star, according to British newspaper The Sun.
A source tells the publication, "When Beyonce found out they had edited the way her body really looked, she hit the roof. She's a true diva and was furious that she had been given such a snubbing. Her people refused to give the pictures the green light so H&M were forced to use the originals."
A spokesman for the High Street chain says, "As with all campaigns there are discussions on which images should be used. Both H&M and Beyonce are very happy with the final result."