Beyonce: 'What A Proud Day For African American Women!'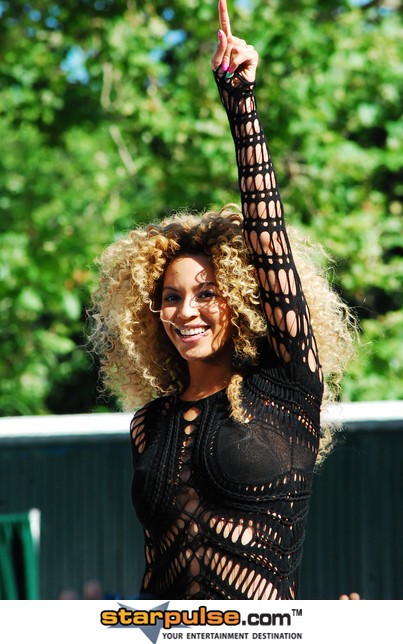 Beyonce penned an inspirational 'thank you' note to her fellow Super Bowl performers telling them it was an "honor" to take to the stage alongside such "phenomenal ladies."

The Crazy in Love hit-maker wowed the crowds on Sunday with her half-time performance at the Superdome in New Orleans, which featured a long-awaited reunion with her Destiny's Child band mates Kelly Rowland and Michelle Williams.

The Super Bowl was kicked off by Beyonce's Dreamgirls co-star Jennifer Hudson, who paid tribute to the victims of the December shooting at Newtown, Connecticut's Sandy Hook Elementary School by performing America the Beautiful with the school's choir, and Alicia Keys sang the National Anthem while playing a grand piano.

After the show, Beyonce wrote a note to all the singers, which was shared on Twitter.com by make-up artist Joanna Simkin.

It reads, "What a proud day for African American women! Kelly, Michelle, Alicia, JHud (Hudson) you are all beautiful, talented and show so much class! It was an honor to perform at the Super Bowl with you phenomenal ladies. Love Beyonce."