Beyonce Was 'Terrified' Over Surprise Release Of Latest Album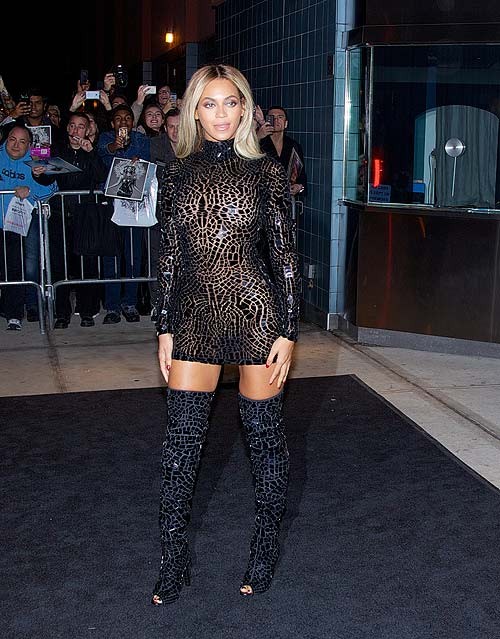 Beyonce wowed the crowds in a form-fitting Tom Ford black mosaic dress Saturday night, when she arrived at the School of Visual Arts Theater in New York City for the release party of her new self-titled "visual" album.

Queen B paired the sexy little number with a pair of matching thigh-high boots that surely had pulses racing.

"Beyonce" includes 14 new songs and 17 music videos, which the singer debuted during a private listening and viewing for a handful of guests, including the directors of each video and some lucky fans who won a radio contest.

"I was terrified. I was so scared. I already envisioned like the worst things that could happen," she said during the screening, according to the Associated Press. "I was really nervous because this was a huge risk."

Beyonce shocked fans by releasing the album digitally on iTunes at midnight on December 13. No one knew it was coming and there was no advance promotion.

The album is her first release on her own label, Parkwood Entertainment, and already has sold over 617,000 copies in the U.S.

"I felt like I wanted follow in the footsteps of Madonna and be a powerhouse and have my own empire," she said at the event, "and show other women when you get to this point in your career, you don't have to go sign with someone else and share your money and your success, you can do it yourself."

The album has been met with backlash from retailers like Target and Amazon.com, which have refused to stock physical copies. Both companies feel as though iTunes getting the album exclusively for its first week of release is unfair to their businesses.