Beyonce Tries To Quell Divorce Rumors By Posing In 'Carter' Jersey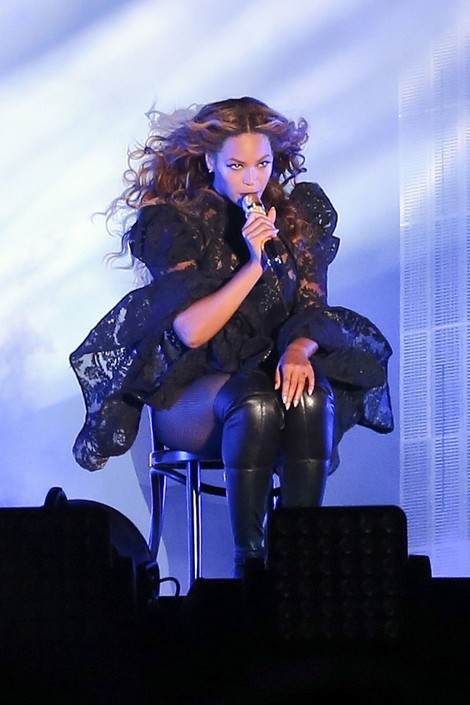 Beyonce and Jay Z have kept mum about rampant divorce rumors, but the pop star appeared to show her devotion to her husband on Saturday by posting a photo of herself wearing a football jersey with Jay Z's last name "Carter" blazoned across the back.
The stars haven't directly commented on gossip they are splitting up; however, actions speak louder than words.
Beyonce has posted several photos on Instagram, seemingly trying to dispel rumors. Some feature herself and Jay Z; others include her rapper husband with their daughter Blue Ivy.
Earlier this month while in Washington for their joint "On The Run Tour," the pair performed on stage together and hugged and nuzzled one another with big smiles on their faces.
The pair also put their arms around each other and turned to watch images of their daughter flash on the giant screen behind the stage.
Meanwhile, rapper/model Liv, who is rumored to be one of the rapper's alleged mistresses, recently released a music video of a song entitled Sorry Mrs. Carter, in which she throws serious shade at Beyonce. She claims she didn't sleep with Jay-Z – but says British singer Rita Ora did.