Beyonce Topples Oprah As The World's Most Powerful Celebrity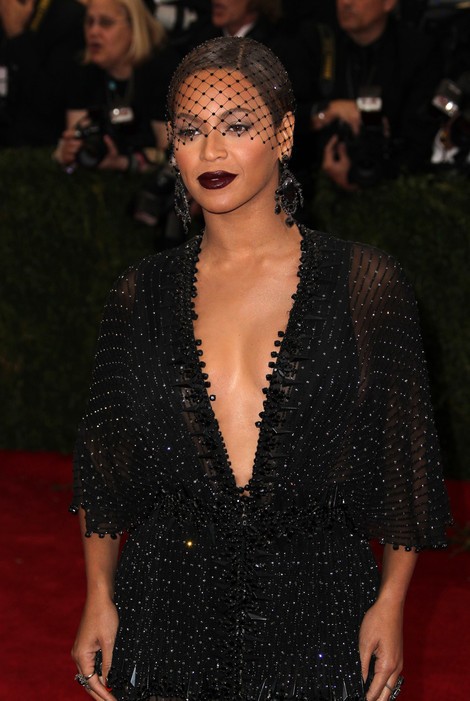 Beyonce Knowles is the most powerful star in the world, according to Forbes' 15th annual Celebrity 100 list. It's the first time the singer has topped the list since she was first included in 2004.
Queen B is currently on tour with her husband Jay Z, and she won three trophies at Sunday night's BET Awards. She stunned fans last December when she dropped her self-titled album out of the blue. It was her fifth-consecutive number-one album, and it sold 1 million digital copies within six days of its release.
Beyonce takes the top slot on Forbes' list away from Oprah Winfrey, who dropped from number one to the fourth spot this year.
NBA star LeBron James came in second, followed by Dr. Dre, who earned a staggering $620 million in the past 12 months, more than any other celebrity ever featured on Forbes' list.
Rounding out the top five is talk show host Ellen DeGeneres, who climbed five slots from 2013.
Forbes calculated its list based on earnings and social media leverage. Thirteen of the top 25 stars are musicians, including Beyonce (No. 1), Dr. Dre (3), Jay Z (6), Rihanna (8), Katy Perry (9), Bon Jovi (13), Bruno Mars (13), Miley Cyrus (17), Taylor Swift (18), Lady Gaga (19), Kanye West (20), Calvin Harris (21), and Bruce Springsteen (25).
The list also includes television stars, such as Jon Hamm (89, "Mad Men"), Bryan Cranston (88, "Breaking Bad"), Kevin Spacey (74, "House of Cards"), Kerry Washington (93, "Scandal"), Kaley Cuoco (99, "The Big Bang Theory"),  as well as film stars Amy Adams (81, "American Hustle"), Natalie Portman (100, "Thor the Dark World") and model Kate Upton (94).