Beyonce Surprises And Joins Dancing Middle School Students (Video)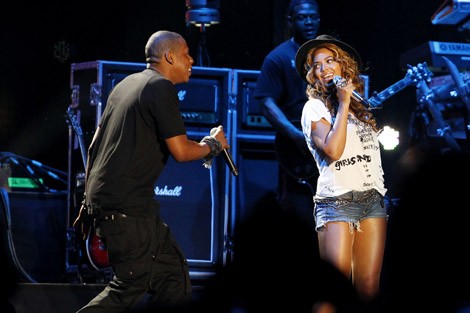 Beyonce gave the students at Harlem's PS 161 Pedro Albizu Campos Middle School a huge surprise when she suddenly joined them in a dance. The students were taking part in the "Let's Move! Flash Workout" event created by First Lady Michelle Obama.
While dancing to Beyonce's "Move Your Body/Get Me Bodied," the singer herself slips into the gymnasium and joined the front line to grove along to their steps. The excited students squealed and attempted to retain their composure so they could continue dancing!
Check it out in the video below. Beyonce appears around 1:30 into the video.
  Click for more great Beyonce pictures: