Beyonce & Solange Went To Kelly Rowland's Wedding Days After Elevator Fight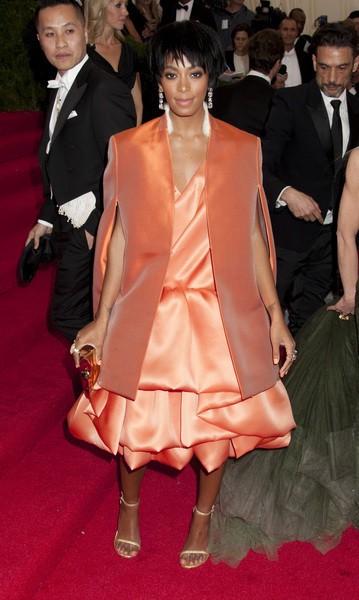 Beyonce and Jay Z don't seem too concerned about video footage showing the pop star's sister Solange punching and kicking the rapper in an elevator at The Standard Hotel in New York City last week.
The hip hop couple attended a basketball game on Monday night just hours after the video was leaked to the media by TMZ.com. The surveillance footage shows Beyonce's younger sister flipping out on her brother-in-law, attacking him as she's being pulled off by a bodyguard. Beyonce was also in the elevator but did not intervene.
When they left the hotel, Solange and Beyonce piled into one car together, while Jay Z left in another.
The reason behind the incident is unknown as there was no audio on the video; however, a source told Us Magazine that Solange yelled at several people that night while attending the Met Gala.
An insider added: "Beyonce tried to stay out of it. She does not approve of violence. They are trying to put the situation past them now."
Seemingly unphased by the incident, Beyonce and Jay went to a Brooklyn Nets and Miami Heat basketball game at the Barclays Center in New York City on Monday night.  They were smiling and having a good time and even chatted with LeBron James during the game.
However, Beyonce posted a cryptic message on Instgram two days after the incident, a prayer asking God for "discernment and strength to separate myself from anyone who is not a good influence."  Then the singer and her sister attended singer Kelly Rowland's wedding in Costa Rica just days after the clash.
A source told Fox News that there has long been tension between Jay Z and Solange, who reportedly deleted most of the images featuring Beyonce from her Instagram account.
The hotel, meanwhile, is trying to determine how the footage was leaked. The venue said in a statement, "We are shocked and disappointed that there was a clear breach of our security system and the confidentiality that we count on providing our guests.
"We are investigating with the utmost urgency the circumstances surrounding the situation and, as is our customary practice, will discipline and prosecute the individuals involved to our fullest capacity."