Beyonce Shares Photos With Sister Solange In Wake Of Elevator Fight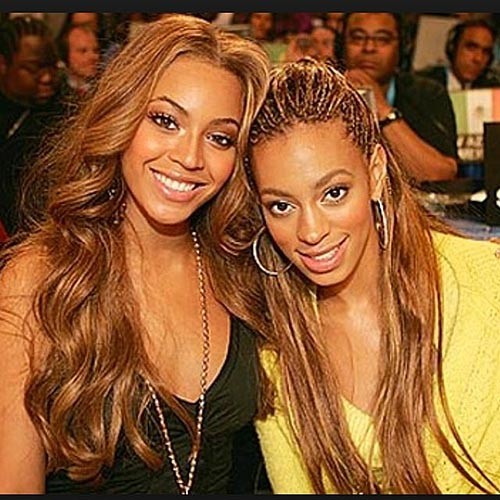 According to Beyonce's Instagram page, things are all hunky-dory with sister Solange Knowles following her recent elevator bust-up with Queen B's husband Jay-Z.

The "Drunk In Love" singer shared a new batch of photos with her little sister in the wake of Solange's fight with the rapper, which was captured on surveillance video at the Standard Hotel in New York City following last Monday night's Met Ball.

Solange was seen on the video, which leaked to TMZ on Monday, kicking and hitting Jay-Z repeatedly. So far the reasons for the altercation haven't been confirmed, but the New York Daily News reports that some friends of Solange name-dropped the rapper in order to get into a lavish after-party following the gala, and Jay wasn't happy about it.

Sources told the Daily News that Solange appeared drunk and the fight started when she questioned why Jay needed to go to another party following the Met Ball, this one thrown by Rihanna, without wife Beyonce.

But it seems that the incident is now water under the bridge, as the high-profile couple were spotted sitting together courtside at Monday night's Brooklyn Nets playoff game against the Miami Heat.

Tuesday afternoon several images of the sisters were removed from Solange's Instagram page, but on Wednesday morning Beyonce shared four images of the two siblings on her own Instagram page, captioning just one, "Good morning."