Beyonce Shares Family Photo Of Jay Z & Blue Ivy Amid Split Rumors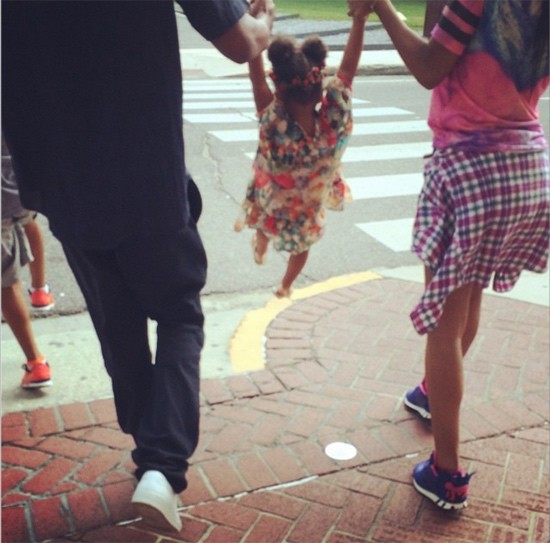 Is there trouble in paradise for Beyonce and Jay Z? Not if you look at her Instagram. On Monday the pop superstar posted a photo of herself and husband swinging daughter Blue Ivy in the air while crossing the street.
She let the picture speak for itself. Only happy couples play with their daughters, right?
One user commented: "No matter what people say about your marriage break up. I will always support you. LOVE U B."
Rumors have been circulating that the couple have been getting marriage counseling during their joint "On The Road" tour, but it hasn't worked. The stars, who have both reportedly carried on extramarital affairs, are planning to split when they complete their trek in September.
A source told Page Six: "But, after a while, Jay was out doing Jay and Bey was out doing Bey. They made the classic mistake of thinking a child would change everything and help to rekindle the initial fire, and it didn't."
In addition, last month she changed the lyrics to her song "Resentment" while performing in Cincinnati, Ohio, leading many to speculate she was talking about Jay Z cheating on her.
Meanwhile, Beyonce has been making headlines for posting a teaser clip from the upcoming film "Fifty Shades of Grey." Fans are excited about Queen B's involvement in the movie, but no one knows for sure what it is.