Beyonce Responds To Split Rumors With Adorable Pic Of Jay Z & Blue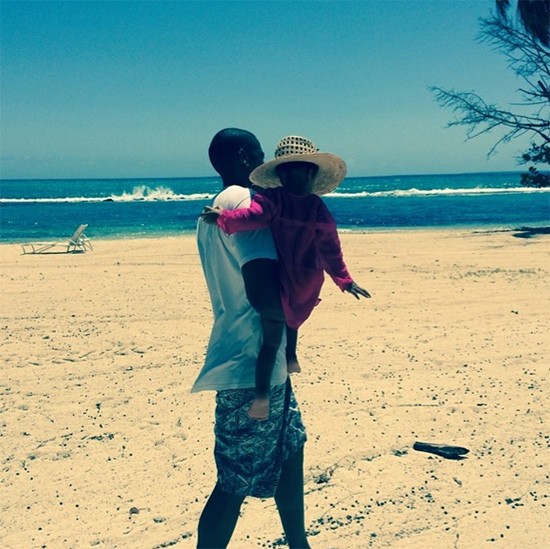 Rumors are circulating that Beyonce and Jay Z are calling it quits when they complete their "On The Run" tour, and the pop star has addressed the gossip by posting a very telling image on Instagram.
On Wednesday she uploaded a photo of her husband and daughter on the beach with the caption: "My favorite hue is JayZ Blue."
A picture is worth a thousand words, right?
The Post reported yesterday that Queen B is in the midst of looking for a new apartment in New York City without her husband, which is unusual because the rapper is always super involved in all real estate transactions. Many wonder if she's looking for a bachelorette pad.
Speculation about the couple's relationship status peaked in May after Beyonce's sister Solange was videotaped kicking and hitting Jay Z in an elevator in a Manhattan hotel in front of the pop star. The fight reportedly started because the rapper was going to meet singer Rihanna later that night.
The following month Beyonce changed the lyrics to her song "Resentment" while performing in Cincinnati, Ohio, leading many to believe she was talking about Jay Z cheating on her.
So are they splitting up or aren't they? Only time will tell.