Beyonce Reportedly Pregnant With Second Child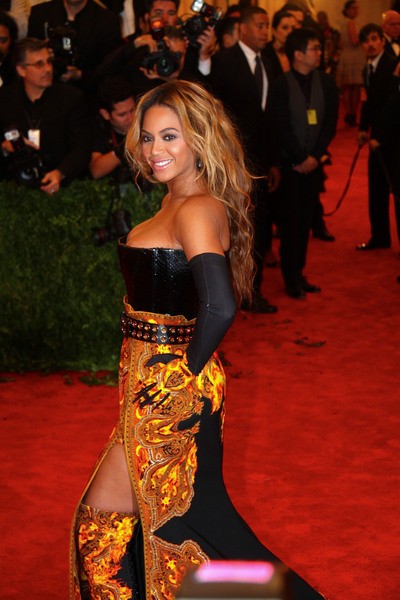 Is Beyonce having a baby? She and her husband Jay-Z are reportedly expecting their second child, according to The New York Post.

The pop star gave birth to daughter Blue Ivy Carter last year, and the latest gossip was apparently the hot topic at last weekend's Costume Institute Gala in New York City. If the rumor is true, the 31-year-old did a good job of hiding her baby bump underneath her Givenchy dress (see photo above).

The singer has been open about her desire to have more children and said her daughter needs a sibling.
She told "Good Morning America" earlier this month: "I would like more children. I think my daughter needs company. I definitely love being a big sister and at some point when it's supposed to happen. My biggest job in the world is to protect my daughter and I am very protective."

Queen B's rep hasn't confirmed the gossip, and if it's true, the singer will be very pregnant by the end of her "Mrs. Carter" world tour.