Beyonce Pulled Off Stage By Crazed Shirtless Fan In Sao Paulo, Brazil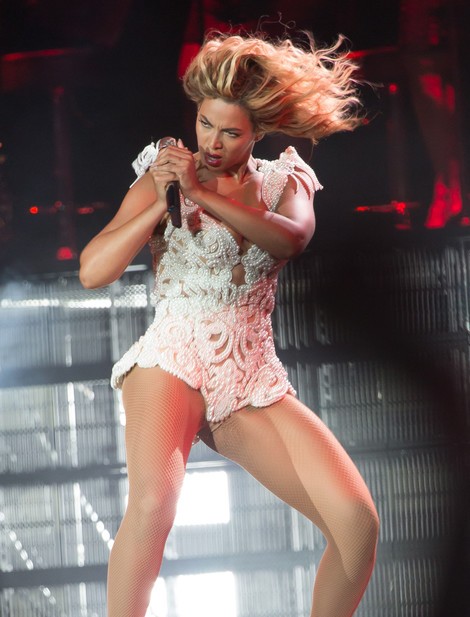 Beyonce nearly found herself unwillingly crowd surfing during her Saturday night show in Sao Paulo, Brazil, when one overzealous fan decided he wanted the singer all for himself.

Queen B was in the middle of her hit "Irreplaceable" at the Estadio do Morumbi venue when she got a little too close to the rabid crowd at the edge of the stage. She interacted with a few fans and when she turned her back, one of them grabbed her and pulled her off stage, presumably to take her home all for his own.

But Beyonce's security team, never more than a heartbeat away, had her back up on stage in seconds.

The singer was totally cool about it though, realizing the man meant no harm and telling her security guards, who were about to kick him out, to let him stay.

"It's alright, it's alright," she said before asking the shirtless fan's name and going on with the show.